5 | An intricate relationship with remembrance
Croatia, just like the other countries of the ex Yugoslavia, is by now far away from the Tito's federative socialist era. The culture, the economy and the everyday uses of the people have left behind that past experience in order to look towards the perspective opened up by the coming accession to the European Community. The signs of the past, however, are more resistant to change. The more resistant they are, the longer the time required for their substitution with other, identifiable and recognizable ones, which are ready to be amalgamated into the communication and into the new meanings of everyday life.
In Zagreb, just like in Belgrade, the socialist city still occupies a bulky and ingrained part of the collective memory of these cities and their population: current Croatian architecture reveals this, through various examples of eclectic design, without direct reference to the past. This is the thesis of Ines Tolic, based on her explorations among the representations in film archives, which promoted and accompanied the construction of the socialist city in Zagreb during the Tito era: the construction of Novi Zagreb. According to Ines Tolic, as she stated in her masters thesis presented at IUAV in July 2004, "City and Architecture in Croatia. Nostalgia for the lost images", a permanent sense of nostalgia is inherent part of the collective life in Zagreb nowadays. As they are lacking new points of reference, people look back to their recent past, which despite its rigidity, provides guidance for them. The modern, functional architecture, of the 60's, sophisticated in its points of reference, however incomplete as a project, is viewed today in Croatia as something that is fixed in the urban memory of the country. Despite being able to guide the creation of individual cognitive maps, physical objects alone are not sufficient to define a frame of interpretation that is stable and enduring over time.
 
When an interpretation is strong enough to become a signification, a piece of collective remembrance, a language transmitted from generation to generation, at its root lies an event or a series of events with an interpretation from the public realm, that is able to convey collective attention over processes of generations, of reality, of places, and of everyday life. Both the interpretations and the peculiar historical period of the 1960's are incorporated in the documentaries presented by Ines Tolic to the visitors of www.Planum.net. A period characterised by the apparent unity of cinema and architecture, which fostered a perspective simultaneously formed by buildings, images and future expectations.
What could not be achieved by the movement of modern architecture in its countries of theoretical origin, found its application in the building of Tito's socialist cities. Through the nostalgia searching for new directions and new meanings, the symbolic signs of these buildings function today as threads that historically rejoin two cultures, as close as they have never been in the past century. 
---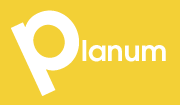 Planum
The Journal of Urbanism
ISSN 1723-0993
ISSN 1723-0993 | Registered at Court of Rome 4/12/2001, num. 514/2001
Web site realized by ChannelWeb & Planum Association | Powered by BEdita 3