Film and Video for Urban Planning & Design | New Section Introduction
Leonardo Ciacci and Ruben Baiocco
Section Editor | Leonardo Ciacci
Section Co-Editor (starting from 2012) | 
Ruben Baiocco and Giovanni Fiamminghi

The field of studies and activities that now can be defined as 'cinema of the urban planners' is the result of numerous experiments and researches carried out over a long period of time.
In 1928 the first of an extensive series of films produced by European and American planners with the specific purpose of contributing to debates within the field and to support a specific theory for the design of the city was released. Since 2000, Archive Movies publishes these documentaries.
After thirteen years, however, everything seems to have changed. The introduction of new video cameras, editing programs and especially new systems of spreading the video images in networks, has turned the video production into a widespread activity.

Architects, planners and designers, institutions and associations have adopted the language of the video as an ever increasingly important opportunity for the communication of their activities.
Nowadays even in university courses video format exercises and assignments are considered as normal teaching tools. Producing a film, even a short video, is still a complex operation that requires money, organization and contribution of many people. All this, combined with the emotional nature of motion pictures, makes the decision to produce a video a choice linked to special objectives of the project, particularly for town and regional planners.
Therefor a video produced with reference to design and planning themes is in any case a non-random event, which reveals both the content of the project and the reasons for the willingness to share the project with its addressees. The narrative in the video is an efficient tool for investigation and interpretation of reality and the language of motion pictures, a powerful vehicle for sharing the construction of the project. 
The parameter that we use to select old and new movies and videos to offer through this column to readers of Planum. The Journal of Urbanism, can be found in Ciacci L. (1995), "Quando si parla di città. Immagini e paradossi per realtà che cambiano significato", in Urbanistica, n.103, 1995, pp. 31-45; L. Ciacci (1999), "Urbanistica filmata. Non progetti illustrati, ma trasformazioni della memoria", in Urbanistica , n.113, pp.128-136; L. Ciacci (2001), Progetti di città sullo schermo. Il cinema degli Urbanisti , Marsilio, Venezia;  L. Ciacci (a cura di, 2004), Venezia è una città. Un secolo di interpretazioni del cinema documentario, Marsilio, Venezia; L. Ciacci in L. Sandercock, G. Attili, (edited by, 2010), Multimedia and Planning: an exploration of the next frontier, Springer, Heidelberg; infine, in "Raccontar-si i progetti è necessario", IUAV Giornale di Ateneo, n.103, Venezia, 2011.

With this new edition of the section Planning Movies Archive. Film and video for Urban Planning and Design, we will publish full version documentaries and videos, in order to offer these documents as useful tools for the research work and as examples for new productions. 
We urge our readers to suggest video materials to be published or contribute to the column with reviews of videos they consider to be necessary to the work of urban designer and planners.

TO SEND NEW PROPOSAL FOR VIDEOS AND ARTICLES TO BE PUBLISHED IN THIS SECTION, PLEASE WRITE TO:
• Leonardo Ciacci (Section Editor): ciacci@iuav.it
• Ruben Baiocco (Section Co-editor): baiocco@iuav.it
• Planum Editorial Staff: planum.staff@gmail.com

---

CONTENTS: VIDEOS AND REVIEWS

23 | CITTÀ E TERRE DELL'UMBRIA. GIOVANNI ASTENGO E IL LINGUAGGIO DEL CINEMA: DALL'ANALISI AL PROGETTO IN UN'UNICA SEQUENZA NARRATIVA
• Città e terre dell'Umbria (1961)

22 | THE PROUD CITY, A PLAN FOR LONDON. SE è MAI ESISTITO UN PIANO D'AUTORE
• The Proud City, A Plan for London (1946)

21 | IL PROGETTO DIDATTICO DI GIOVANNI ASTENGO NELLE INTERVISTE A BRUNO DOLCETTA, GIUSEPPE CAMPOS VENUTI, PAOLO CECCARELLI, BRUNO GABRIELLI E MARCELLO VITTORINI
• Giovanni Astengo. Testimonianze | Interviste a Bruno Dolcetta, Giuseppe Campos Venuti, Paolo Ceccarelli, Bruno Gabrielli e Marcello Vittorini

20 | L'INSEGNAMENTO DELL'URBANISTICA IN ITALIA. RICUCIRE LO STRAPPO E ...ANDARE OLTRE
• Urbanistica Nuovo Corso di Laurea (Italy, 1971)

19 | THE POLITICAL ROLE OF SPACE AND PRACTICES: THE CASE STUDY OF MOSCOW
• DOM NOVOGO BYTA | Re:centering periphery 2 | Moscow | Imagined and built lanscapes (2014)

18 | PER IMPARARE AD ASCOLTARE
• E78 Fano Grosseto (Italy, 2014)

17 | SUBVERSIVE UTOPIA: THE USE OF PROPAGANDISTIC CINEMA IN PEOPLE'S REPUBLIC
• Kierunek - Nowa Huta! (Destination Nowa Huta!)

16 | PROVE DI DESCRIZIONE IN VIDEO
PER IL PROGETTO D'ARCHITETTURA E DI PAESAGGIO
• Lungo lo sguardo (2010)
• Ospedale Marino (2012)

15 | 'BIOGRAFIA SFIORATA',
ESPRESSIONE DI UNA INTERPRETAZIONE POSSIBILE 
• Giovanni Astengo. Urbanista militante (2009)

14 | DO IT YOURSELF NEWTOWN
• Charley in New Town (England, 1948)

13 | UNFINISHED ITALY
• Unfinished Italy (Italy, 2012)

12 | NAVIGANDO A VISTA SULLE STRADE DEL VENETO
• SPV Superstrada Pedemontana Veneta navigando (a vista) tra gli arcipelaghi di terraferma (2011)

11 | THE CITY OF THE RICH IS STILL IN THE CITY OF THE POOR 
• Wie Der Berliner Arbeiter wohnt | How the Berliner worker live (1930)

10 | A NEW BEGINNING STARTING FROM A TRIBUTE TO MICHELE SERNINI
• A new beginning starting from a tribute to Michele Sernini (1936-2007)
• San Polo. Laboratory or District Model? (1986)

9 | MUMFORD ON THE CITY, WHY TRANSLATE A BOOK INTO A FILM?
• The City: Heaven and Hell
• The City: Cars or People?
• The City and Its Regions
• The Heart of the City
• The City as Man's Home
• The City and the Future

8 | VIDEO INSTRUMENTS FOR URBAN PLANNING
• La campagna che si fa metropoli
• La sfida della città sotto il vesuvio
• Progetti per Jesi

7 | TO THE MAYOR OF A GREAT CITY
• Barcelona ara com mai
• Barcelona de riu a riu
• Barcelona des de l'aire, barri a barri
• Una ciudad en trasformación

6 | PUBLIC URBAN SPACE: SPACES AND USES
• The social life of small urban spaces
• Il salone è fuori
• There is a city: nobody must feel excluded

5 | AN INTRICATE RELATIONSHIPS WITH REMEMBRANCE
• Veliki miting (the great meeting)
• Koraci Grada (city steps)
• Moj Stan (my apartment)
• Zivi Bili Pa Vidjeli (we will see if we live)

4 | INSTITUTIONS AND THE PUBLIC
• Some activities of Bermonsey Borough Council, London 1931
• Housing problems, London 1935

3 | TO ENCOURAGE PARTICIPATION, TRILOGY, X TRIENNALE DI MILANO, 1954
• Town planning scheme and participation
• Trilogy, X Triennial of Milan - 1954 
• Abstract of the Giancarlo De Carlo conclusive intervention at the conference "The films and the journal of Giancarlo De Carlo on-line in Planum. The Journal of Urbanism" 

2 | TWO FILMS FOR A NEW ARCHITECTURAL JOURNAL'S BIRTH, 1930
• Batir, 1930
• Architecture d'aujourd'hui, 1930

1 | FILMS ON TOWN PLANNING FROM THE ARCHIVE
• The city, USA 1939
• Neues Bauen in Frankfurt am Main, Frankfurt 1928
• Die Stadt von Morgen, Berlin 1930
• La giornata nella casa popolare, Milan 1933
• Pour mieux comprendre Paris, Paris 1935
---

CREDITS
The 'Movies Archive' column was started in 2000 to publish short 'filmed reviews' (30 seconds length) of movies that were unknown, or unavailable to watch. These short films were made by European and American planners of the XX° century.
Several people have contributed to the creation of this experimental web production (YouTube at that time did not exist yet): Giovanni Ginocchini, Mauro Marri, Stefano Minuz, Marco Nolli, Cristina Peraino, Alessandra Radivo, Ines Tolic, Roberto Zancan, Silvia Zanini, when some of them were students, young architects and postdoctoral researchers at the IUAV University of Venice. David Graham has translated all texts.
'Movies Archive', based its initial collection on the materials collected through conferences and dissertations, now deposited at the Videoteca dei Servizi Bibliografici e Documentali.
The texts' publication was supported by the Dipartimento di Storia dell'Architettura of the Università IUAV di Venezia.
The new series of 'Movies Archive' is supported by the DPPAC - Dipartimento di Progettazione e Pianificazione in Ambienti Complessi of the same University.
Starting from May 2013 the previous title of the column 'Movies Archive' has been changed in 'Urban Design & Planning Archive Movies'.
The contents of the column has been realized and edited by the Planum Editorial Staff (G. Fini, M. Reissner, M. Ponti and C. Saibene).  
---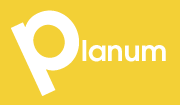 Planum
The Journal of Urbanism
ISSN 1723-0993
ISSN 1723-0993 | Registered at Court of Rome 4/12/2001, num. 514/2001
Web site realized by ChannelWeb & Planum Association | Powered by BEdita 3