1 | Films on town planning from the archive
Transformations of the city may also be made by illustrating new meanings, proposing scenarios, showing plans and by changing attitudes and behaviours. On this basis there is considerable value in rediscovering films amongst the 'archives of cinema' which, in various ways, bear the signature of some of the most illustrious, celebrated and studied town planners of this century.

Movies, the column 'Planum' has decided to dedicate to these documents, will periodically focus on the most significant of these films, including, in order of production, Nues Bauen in Frankfurt am Main, Germany 1928 (subjects by Ernst May), Die Stadt von morgen, 1930 (subject by Maximilian V. Golbeck), La giornata nella casa popolare, Italy 1933 (directed by Piero Bottoni), Pour mieux comprendre Paris, France 1935 (directed by Marcel Poëte), The City, USA 1939 (narrative by Lewis Mumford), Trilogia della X Triennale di Milano, Italy 1954 (subjects by Giancarlo De Carlo, Carlo Doglio and Ludovico Quaroni), Comunità millenarie . Paesi della Lunigiana and Lucca città comunale, Italy 1954 and 1955 (subjects by Edoardo Detti), Città e terre del'Umbria, Italy 1961 (directed by Giovanni Astengo). A detailed bibliography and commentary on the interpretation of the themes and intentions of the films will be offered with an (unavoidably) short sequence of images from the originals. The column will be updated every three months. The first images readers found here was taken from The City, a film promoted by the American Institute of Planners and made with the participation of Lewis Mumford, author of the background narrative.

Many of the documents that will subsequently be presented in this column were produced for exhibitions, conferences and forums focused on the transformation of the city in periods of big social change. All quite normal occasions for those actively involved in the elaboration and further study of the discipline. However, this is not sufficient explanation for the decision of architects and town planners to resort to cinema: to an unfamiliar media that is difficult to control, expensive and, despite being a means of mass communication, not easily circulated amongst the public. So why did town planners and town planning scholars decide to embark on a course so different from their own discipline, making films? What exactly can be seen in these films plainly made to illustrate urban transformation projects? What research results can be obtained from use of this source that are not otherwise available from other sources providing apparently identical information on the same themes? Answering these questions is the path that leads to their most authentic content. (L. Ciacci, Remaking History to Plan the City, in Town Planners' Movies, Text of the seminar given in Venice to The Fourth International Conference on Urban History, September 3-5, 1998).
The films of this type which Movies will indicate to readers of the magazine are, in fact, to be considered genuine study texts, genuine books 'written' to support precise theoretical and executive theses or in opposition to other 'texts' and supporting alternative theories to these. Unlike the case with 'books', in film the presence of the interlocutor, the reader-audience, is an active, vital part. Composition of the message is powerfully conditioned by this, both in the choice of subject and thematic direction, and in the use of the language. The result is an important compromise between image and word which allows a vast amount of unintentional data and involuntary detail to be read between the frames.

As has been the case throughout their history, screenings of these films are still extremely rare events, usually at meetings that are not easily included in one's own list of commitments. Through 'Planum', the intention is to promote a new edition of the films mentioned in the column, thereby making them available to all in a digital version on CD, allowing their individual consultation and use for research and teaching purposes.

The success this initiative has with readers of 'Planum' - which will hopefully be demonstrated by requests and comments sent via email (ciacci@iuav.unive.it) - will be decisive in transforming a column focusing on old archive documents into an important and useful publishing initiative.
---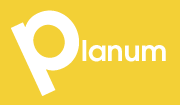 Planum
The Journal of Urbanism
ISSN 1723-0993
ISSN 1723-0993 | Registered at Court of Rome 4/12/2001, num. 514/2001
Web site realized by ChannelWeb & Planum Association | Powered by BEdita 3