Planum Association & Partners
"Planum Association" is an international association, which promotes Planum, the online journal. The Planum Association is promoted by a group of partners, which includes journals, associations, institutions which support Planum.net.
The Association is open to scientific journals, academic and research institutes, practitioners associations, scholars, policy-makers, stake-holders, and the wider arena of those involved in the fields of urban development and environment preservation. Planum by-laws defines statutory aims, membership rights and duties, and governing bodies. 
The aim of the Planum Association is to enlarge the group of partners: contact the Planum Staff (planum.staff@gmail.com)  if you are interested in joining the Association as a member.

PARTNERS

• DAStU - Department of Architecture and Urban Studies
Politecnico di Milano, Milan, Italy | Founding Member
The Department of Architecture and Urban Studies is a structure of thematic and interdisciplinary research established in January 2013. The Department works in the field of architectural and urban projects, spatial planning and territorial governance, urban policy, conservation and intervention on heritage and natural environment, historical and critical interpretation of architecture, city and territory.
Link to Department's Website

• School of Architecture
Politecnico di Milano, Milano, Italy | Member
The "Politecnico di Milano" Technical University is a science and technology University producing engineers, architects and industrial designers through a variety of innovative specialising courses, with great attention being devoted to all sides of education.
Link to School's Website

• Department of Architecture 
Università degli Studi Roma 3, Rome, Italy | Founding Member
The Department of the Third University of Rome and its Scholars have been involved since long in doing research with Latin America and East European Universities
Link to University Website

• Department of Architettura - Disegno, Storia Progetto 
University of Florence, Florence Italy | Member
Link to Department's Website

• Department of Progettazione e Pianificazione in Ambienti Complessi
Università IUAV di Venezia, Venice, Italy | Member
Link to Department's Website

• Istituto Nazionale di Urbanistica, INU, Rome, italy
The cultural and scientific association of Italian practitioners and public bodies | Founding Member
Link to Website

• SIU Società Italiana degli Urbanisti
The Italian Urban Planners Society is an association acting within the fields of planning profession, education and research | Member
Link to Website

• Prof. Patriza Gabellini 
Planum Editor | Member 
---

 PREVIOUS PARTNERS 

• Department for the Environment, Networks and the Territory, Dart, Pescara
Department of the Pescara University | Founding Member
Link to Website

• DISP, Zurich 
Journal published by ORL Institute a branch of the Swiss Federal Institute of Technology | Founding Member
Link to Website

• Fédération Nationale d'Agences d'Urbanisme, Fnau, Paris
The French association representing 39 public bodies which study and plan the main metropolitan areas | Founding member
Link to Website

• Géographie - Cité, Paris
Partnership University Paris I, University Paris VII, CNRS (Scientific Research National Centre) | Founding member
Link to Website

• Informationskreis fuer Raumplanung, Ifr e.V., Dortmund
The Association of German planners | Founding member
Link to Website

• Institut fur Stadt und Regional Planung, Berlin 
Technische Universität of Berlin (TUB) | Founding member
Link to Website

• Institut d'Estudis Regional i Metropolitans Barcelona, Iermb 
A consortium of public authorities and public bodies founded by the Metropolitan Authority, the University of Barcelona and the Cambra de Comerç, Indústria i Navegació de Barcelona | Founding member
Link to Website

• Sociedade e Territorio, Lisbon
The first and main planning journal in Portugal | Founding Member

• The Società Italiana degli Urbanisti, SIU
The Italian Urban Planners Society is an association acting within the fields of planning profession, education and research | Member
Link to Website

• Town Planning Review, Liverpool
The Journal published by Liverpool University Press | Founding Member
Link to Website

Planum Association President: Prof. Marco Cremaschi
Secretary: Giovanni Ginocchini
---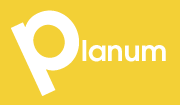 Planum
The Journal of Urbanism
ISSN 1723-0993
ISSN 1723-0993 | Registered at Court of Rome 4/12/2001, num. 514/2001
Web site realized by ChannelWeb & Planum Association | Powered by BEdita 3