PLANUM PUBLISHER DIGITAL BOOKS & CONFERENCE PROCEEDINGS
PLANUM PUBLISHER È IL MARCHIO EDITORIALE DELLA ASSOCIAZIONE PLANUM DEDICATO ALLA PUBBLICAZIONE E VALORIZZAZIONE DI PROGETTI EDITORIALI MONOGRAFICI E ATTI DI CONFERENZE. I VOLUMI, CON CODICE ISBN, SONO PUBBLICATI IN FORMATO DIGITALE E SU RICHIESTA IN FORMATO CARTACEO. 

NOVITÀ! | PUBBLICATO IL NUOVO VOLUME:
Talia M. (2016), Un nuovo ciclo della pianificazione urbanistica tra tattica e strategia / A new Cycle of Urban Planning between Tactic and Strategy, Urbanpromo XIII Edizione Progetto Paese, Triennale di Milano, 11 Novembre 2016, Planum Publisher, Roma-Milano 2016 | ISBN 9788899237059. Buona lettura!

• Nel rispetto degli Autori e della loro produzione scientifica, i volumi digitali sono protetti. È possibile aggiungere sottolineature, note al testo ed estrarre singole pagine. Se, come Autori, necessitate di altri materiali, contattate la Redazione.
• Siete interessati a una copia cartacea delle pubblicazioni? Contattate la Redazione per maggiori informazioni.
• Siete interessati a proporre una proposta di pubblicazione alla Planum Publisher? Qui le informazioni. 


---
| | | |
| --- | --- | --- |
|   |    |   |
| | | |
| --- | --- | --- |
| |    | |
| | | |
| --- | --- | --- |
| |    | |
| | | |
| --- | --- | --- |
| |    | |
| | | |
| --- | --- | --- |
| |    | |
| | | |
| --- | --- | --- |
| |    | |
---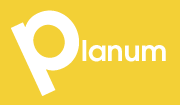 Planum
The Journal of Urbanism
ISSN 1723-0993
ISSN 1723-0993 | Registered at Court of Rome 4/12/2001, num. 514/2001
Web site realized by ChannelWeb & Planum Association | Powered by BEdita 3