Koraci Grada (City steps) - 1957
Ines Tolic
The documentary Koraci grada refers to a particular city zone in Zagreb (Croatia) that is located on the south of the historical center. This zone is called Trnje and it is the zone which has the highest number of qualification projects. Trnje and its main street, Vukovar Street, during the 50's were "an open sky laboratory in which we were constructing the future" [1]. The major Yugoslavian architects of the 50's left their sign in Vukovar Street, realizing, among others, buildings whose apartments were assigned to the cultural operators; among those we can find the screenwriter of this documentary film, i.e. Slavko Goldstein.
 
 

Koraci Grada (1957)

Directed by Branko Majer
Screenplay by Slavko Goldstein, Branko Majer
Camera: Tomislav Pinter 
Editing: Katja Majer 
Designers by Walter Neugebauer
Music by Vladimir Kraus-Rajteric
Scenography: Zdravko Gmajner 
Produced by Zagreb film
Technichal information 35mm; 11 min 26''; documentary
Archives: Kinoteka, Savska 131, 10 000 Zagreb, Hrvatska
Detail sheet by Ines Tolic

Watch the film online | Complete version:
• Koraci Grada
 




 
Today Goldstein remembers those years with nostalgia characterized by optimism, enthusiasm and trust for a better future. The documentary celebrates and amplifies those feelings using typical cinematographic tricks. In this documentary everything that can be seen as NEW is being presented to the public through an often brutal contraposition with the OLD, like for example the wooden houses that can be seen among those new, high and modern buildings made of concrete. Each time on the screen appear images showing Vukovar Street, the comment of the images becomes celebrative. Even the music changes according to the images: the film's aim is to make the public abandon nostalgic feelings connected to the old living style and to old uses. It is worth to note the participation of professional actors in the realization of the documentary. Each one of them plays his part. In eleven minutes the public is involved emotionally in the scenes and participates in the drama on the screen. The family has to move because in Trnje there are no more places for wooden houses. "The city is moving fast toward south! At every step, the city leaves behind high buildings with seven floors, balconies full of sun and large windows!" [2]
But soon after nostalgia is forgotten and it's time for hope: the family is moving towards a better future which is characterized by a new apartment with better living conditions... Today we know that the so called better tomorrow did not arrive as it was promised because of political reasons and because of a lack of money to use for urban infrastructures, but this information can not reappraise the enthusiasm that breaths out through each frame of this documentary film.
_____________________
[1] Quotation from an interview with Slavko Goldstein made in Zagreb on the 28th settembre 2003.
[2] This cursive text is a translation of the voice comment used in the documentary.
---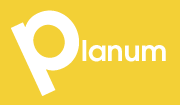 Planum
The Journal of Urbanism
ISSN 1723-0993
ISSN 1723-0993 | Registered at Court of Rome 4/12/2001, num. 514/2001
Web site realized by ChannelWeb & Planum Association | Powered by BEdita 3