Zivi Bili Pa Vidjeli (We will see if we live)1979
by Ines Tolic
"Look those boxes made of concrete! We have to knock down everything and realize something decent. (…) Really! We have to build a city with real things, with real contents and not just a suburb of the old city. (…) I think it is possible, if people would start to believe. And I do believe." (1)
 
 

Zivi Bili Pa Vidjeli
1979 

Director and Screenplay: Bruno Gamulin e Milivoj Puhlovski
Camera: Zivko Zalar
Scenography: Velimir Domitrovic
Editing: Damir German
Music: group "Buldozer"
Actors: Sanja Vejnovic, Mladen Vasary, Boris Buzancic
35mm; 1h 38min 29''; color
Produced by: Jadran film

Archives: Kinoteka, Savska 131, 10 000 Zagreb, Hrvatska



Detail Sheet by Ines Tolic


 
In this film, realized in 1979, almost 20 years after the period that we can consider the golden age for architectural realizations in Yugoslavia, the directors are looking from distance to the hopes on which socialist cities were based on and to the following delusions. We are in the 60's. The story is about a young architecture student persuaded that a new city model would be the right answer to the needs of the citizens. University professors, the world of business and its corruption are standing in his way. A film half bitter, half sweet that do not want to find a justification, but wants to put in the light some embezzlements that took place during the enlargement of the City of Zagreb on the other side of the Sava River. An important element of the film are the dialogs between the characters. There's no voice outside the field to guide the public's interpretation and to model its opinion. There are many voices that interact in this film. Some of them do not agree with each other and from this comparison we can deduce the plot and the film's message. The public can choose the characters with whom sympathize. In this way, the public becomes an essential element of the film. The 70's in Yugoslavia were characterized by reflection. The frenzy of the 50's and 60's was over and nationalistic movements in Croatia and Slovenia (1968) were suppressed by the intervention of the army in order to restore the socialist order, have opened the doors of introspection. At this point, the film Zivi bili pa vidjeli becomes the spokesman of the architectural and socialist ideas through the drama of the main character who do not want to adapt himself to the system. But in this way, he remains obviously excluded. One example is the case of Zvonimir Berkovic (2) who had to abandon cinematography for almost 14 years because he was not considerated ideologically adequate by the system to make films.
_____________________
(1) This cursive text is a translation of a film dialog. Those dialogs were written by Veselko Tenzera (1942-1985), who was a journalist, a writer and a playwright. Nevertheless, he was also an acute observer of Zagreb and its citizens. 
(2) The director of Moj stan.
---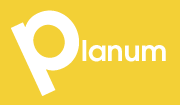 Planum
The Journal of Urbanism
ISSN 1723-0993
ISSN 1723-0993 | Registered at Court of Rome 4/12/2001, num. 514/2001
Web site realized by ChannelWeb & Planum Association | Powered by BEdita 3