TRAUSTI VALSSON
Out-of-print Books in Open Access
Authors: Place your out-of-print books free on the Net!

It is getting harder to re-publish textbooks because students scan them, for other students to read. And students prefer to get books free on the Internet with one click, rather than to buy them or to spend much time going to the library. It is a big loss for the planning and design field if important books become unavailable because of this. Authors, therefore, need to place their out-of-print books free on the Net! And it is an idealistic goal that all books should be in open access.

Trausti Valsson, professor emeritus of planning, at the University of Iceland, has now placed his 14 books and two theses, on his web page, together with additional material: https://notendur.hi.is/tv/ 
This he did with the consent of his publishers, as the costs have been covered.

Four of Valsson´s books are in English: "Shaping the Future" (2016); "How the World will Change with Global Warming" (2006); "Planning in Iceland - From the Settlement to Present Times" (2003); and "City and Nature... an Integrated Whole" (2000). Three of them have been reviewed in Planum.
The following excerpts from comments on his books by highly respected scholars show that these books are worth looking at Joe McBride PhD, Professor at the LAEP Department, University of California, Berkeley: "Shaping the Future should be required reading in introductory courses in architecture, landscape architecture, and urban planning for its insights into the field of planning in the 20th century and its ability to inspire students to be courageous, creative thinkers."
In the Preface to "Planning in Iceland", Professor Sir Peter Hall, of UCL London, writes: "Trausti Valsson has achieved an extraordinary feat of scholarship." ... "Valsson´s book sets a new standard in historical scholarship and provides a model for other scholars in other countries to follow."


---

THE AUTHOR
Prof. Trausti Valsson studied Architecture and Planning at TU West-Berlin 1967 to 1972. He worked in the Reykjavik Development and Planning Office 1972 to 1979, e.g. on the first Green Plan and a Master Plan for new settlement areas for Reykjavik. After his PhD in Environmental Planning at UC Berkeley he has taught for 27 years as a Professor of Planning at the University of Iceland where he is now Emeritus. Valsson has published fourteen books and won several prizes for design and planning. In 2017 he was the first person to be awarded Honorary Prize of the Icelandic Planners' Association, for contribution to Planning in Iceland.
Online resources and links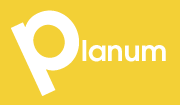 Planum
The Journal of Urbanism
ISSN 1723-0993
ISSN 1723-0993 | Registered at Court of Rome 4/12/2001, num. 514/2001
Web site realized by ChannelWeb & Planum Association | Powered by BEdita 3