HOW THE WORLD WILL CHANGE
with Global Warming
Trausti Valsson
Published by University of Iceland Press, 2006 | ISBN 978-9979-54-7
Hotter summers and milder winters have already made most of us aware of what scientists say is a trend towards extensive global warming. Most of the experts accompany their predictions with dire warnings of the resulting rising sea levels and spreading deserts.
Valsson's approach to the problem of global warming is a refreshing look at the advantages that it will ensue. With the melting of the sea ice in the North, new Arctic shipping routes will connect the Pacific and the Atlantic Oceans. The warming will also make oil and mineral resources in northern areas easily accessible for exploitation and will make the far North comfortable for human habitation, replacing the living spaces around the central areas of the globe that will become too hot for habitation.
Valsson underlines the importance of the international agreements for reducing greenhouse gas emissions, which are largely to blame for the current warming trend. He also promotes the view that even in the face of the very many negative consequences, we need to maintain a positive attitude towards the changes that are coming upon us, and try to study how the world will change with the inescapable warming of the globe.
---

CONTENTS
Contents
Comments on the Book
Introduction

• Warming: The Catalyst of Change
• How Global Patterns Change
• How Spatial Systems Change
• The Future Structure of the Globe
• Impacts on a Global Scale
• The North: The Future Area of the Globe

References and Lists
Poem on the Message of the Book


---

ABOUT THE AUTHOR
Trausti Valsson studied architecture and planning at TU Berlin. He finished his PhD in Environmental Planning at UC Berkeley in 1987 with the thesis: A theory of integration. Valsson is a Professor of Planning at the University of Iceland. He is the author of 12 books and recipient of several awards and prizes.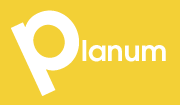 Planum
The Journal of Urbanism
ISSN 1723-0993
ISSN 1723-0993 | Registered at Court of Rome 4/12/2001, num. 514/2001
Web site realized by ChannelWeb & Planum Association | Powered by BEdita 3