Medium-sized cities fight back to attract new inhabitants and businesses - Abstract
Europolis project brings together 9 medium-sized cities across North West Europe, which have tested different planning approaches to reduce urban sprawl, improve living environments, regenerate inner city districts and attract inward investment. The essay describes some results obtained by each partner and reported at the final conference organized in Paris in March 2006.
---------------------------------------------------------------------------------------
Over the last few decades many medium sized cities across Europe have seen their population dwindle as households move to larger cities where they can find jobs and businesses competing on the global market place. Production plant closures, unemployment, ageing population, high street shops shutting down are the all too familiar symptoms of this decline. So can medium-sized cities reverse the tide?
The partners of the Europolis project believe that there are solutions to fight back. Nine medium-sized cities namely Nottingham, Norwich in the UK, Brest & Rennes in France, Mons & Charleroi in Belgium and Freiburg, Saarbrücken, & Ludwigshafen in Germany have decided to "rub their brains together".
In March 2006 each Europolis partner reported on the results of the different thematic workshops they have been conducting, at a final conference organized in Paris. The essay describes them.
Not every idea exchanged within the Europolis project is directly transferable as such. But by pooling their experiences together medium-sized cities can learn faster from each other and provide more attractive living environments and business locations which in turn will draw inward investment. Another strength of the Europolis project is that it is led and closely monitored by national and regional planning authorities in both France and Germany. Ultimately some of the project's ideas may feed into future national planning policies and contribute to a more balanced network of European cities.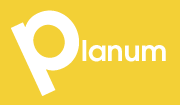 Planum
The Journal of Urbanism
ISSN 1723-0993
ISSN 1723-0993 | Registered at Court of Rome 4/12/2001, num. 514/2001
Web site realized by ChannelWeb & Planum Association | Powered by BEdita 3