The Urban Masterplanning Handbook
Eric Firley, Katharina Groen
Published by John Wiley & Sons Ltd (Among others) United States, Canada, Europe, Hardcover 22.1 x 28.6 cm, 288 pages, 2013 | ISBN 9780470972250

A highly illustrated reference tool, this handbook provides comparative visual analysis of major urban extensions and masterplans around the world. It places an important new emphasis on the processes and structures that influence urban form, highlighting the significant impact that public or private landownership, management and funding might have on shaping a particular project.
Each of the book's 20 subjects is rigorously analysed through original diagrams, scale drawings and descriptive texts, which are complemented by key statistics and colour photography. The case studies are presented in order of size rather than date or geographical location. This offers design professionals, developers and city planners, as well as students of architecture and urban design informed organisational and formal comparisons, leading to intriguing insights.

A wide geographical range of contemporary and historic masterplans are featured. These encompass European projects from the 19th century to the present day: Belgravia in London, Sarphatipark in Amsterdam, Potsdamer Platz in Berlin, La Défense Seine Arche in Paris and Hammarby Sjöstad in Stockholm. In North America, the postwar development of Stuyvesant Town in Manhattan is also the subject of a case study. More recent and ongoing international urban schemes are included, such as Puerto Madero in Buenos Aires, Downtown Dubai and the New Central Business District in Beijing.

---

CONTENTS

Acknowledgements
Introduction

CASE STUDIES
• Broadgate, London
• Masséna Nord, Paris
• Stuyvesant Town, New York
• Battery Park City, New York
• Avenue de l'Opéra, Paris
• Vauban, Freiburg
• Antigone, Montpellier
• Potsdamer Platz, Berlin
• Kirchsteigfeld, Potsdam
• Spangen, Rotterdam
• Belgravia, London
• False Creek North, Vancouver
• Sarphatipark, Amsterdam
• Marunouchi, Tokyo
• Euralille, Lille
• Puerto Madero, Buenos Aires
• Hammarby Sjöstad, Stockholm
• Downtown Dubai
• Beijing Central Business District
• La Défense Seine Arche, Greater Paris

APPENDICES
Timeline
Density Table
Figure-ground Diagrams
Scale Comparison of all Projects
Bibliography

Index
Image Credits


ABOUT THE AUTHORS:
Eric Firley is the author of the book's companion volumes The Urban Housing Handbook (2009) and The Urban Towers Handbook (2011). Assistant Professor at the University of Miami School of Architecture since January 2011, he is a trained architect and urban designer with work experience in property development and several design practices in Paris and London. Regularly invited to speak at architectural institutions around the world, he has a specific interest in interdisciplinary research and in the relationship between architecture and the urban fabric.
Katharina Grön is a German planner who graduated in 2008 from the Hamburg University of Technology. Already involved in the production of The Urban Housing Handbook, she has developed the graphic concept of the book, including diagrams and custom-made urban plans. She lives and works as a planner and urban designer in Hamburg.
---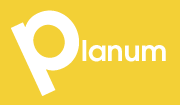 Planum
The Journal of Urbanism
ISSN 1723-0993
ISSN 1723-0993 | Registered at Court of Rome 4/12/2001, num. 514/2001
Web site realized by ChannelWeb & Planum Association | Powered by BEdita 3