Berlin Urban Design.
A Brief History of a European City
Harald Bodenschatz
Translation by Sasha Disko and Jim Hudson
Published by DOM Publishers, Berlin (Second revised and expanded Edition) | Softcover, 235 x 240 mm, 140 pages over 100 images, 2013 | ISBN 9783869221052
Berlin has become a model for European urban design. The reasons lie in the nature of its compact pre-First World War urban districts; in the development of suburban housing estates during the 1920s; in the refurbishment and careful renewal from the 1970s onwards of its compact 19th century districts; and in the critical reconstruction of its urban form since the 1980s.
But Berlin was not always seen as a model. The unflattering title of "the world's largest tenement city" – a rather undeserved epithet – served for decades as a bogeyman, as did the large scale social housing estates in both East and West that have been much criticised since the 1970s. Despite this, the city has largely avoided the suburban sprawl that plagues cities worldwide.

This book presents a history of Berlin's urban design from a European perspective. It is aimed at professionals and students interested in urban design, urban planning and urban design history, but is also a good primer for any visitor to the city.
Numerous plans, drawings and photos, including exceptional aerial photography, illustrate Berlin's key urban developments, which have shaped one of Europe's most attractive, liveable and yet contested cities.
---

CONTENTS

Windows Upon Urban Design in Berlin
Foreword by Karl Friedhelm Fischer

Berlin Urban Design - A Brief History

1. Old Berlin

2. Berlin Becomes a Metropolis
• "The world's largest tenement house settlement"
• Exclusive Suburban Areas and "Garden Cities"
• The Greater-berlin Competition, 1908-1910

3. The Road to a Radically New Berlin
• The Weimar Republic (1918-1932)
• The National Socialist Period (1933-1945)
• The World Capital of the Cold War

4. A City with a Past and a Future
• The Move Away from Modernist Urban Design
• After the Fall of the Wall
The First Phase (1990-1995)
The Second Phase (1995-1999)
The Third Phase (1999-2006)
The Forth Phase (since 2006)

5. Berlin - a Model for European Urbanism?
• The Urban Legacy of the Imperial Era
• The legacy of Suburban Estates from the Firs World War to the 1980s
• The Rehabilitation of the Urban City Centre since the 1970s
• New Urban Design Challenges

Bibliography

ABOUT THE AUTHOR:
Harald Bodenschatz, a sociologist and urban planner, is a full Professor of Sociology of Architecture and Urban Planning at the Technical University of Berlin. He has published numerous books dealing with urban redevelopment, suburban development, history of town planning and urban design in Berlin and elsewhere.
Online resources and links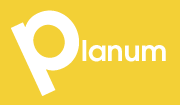 Planum
The Journal of Urbanism
ISSN 1723-0993
ISSN 1723-0993 | Registered at Court of Rome 4/12/2001, num. 514/2001
Web site realized by ChannelWeb & Planum Association | Powered by BEdita 3