Urban Design Practice
An International Review
Sebastian Loew
Published by RIBA Publishing, Newcastle Upon Tyne
Paperback, 352 pages, 2012 | ISBN 9781859464496
Urban Design Practice gives a fascinating account of the state of urban design practice across the world today. Packed with invaluable local knowledge from on-the-spot contributors, its global scope offers an armoury of background facts and figures to professionals interested in exporting their skills internationally. Along the way it reveals how urban design is practiced, identifies a multitude of key concerns and refines our understanding of what urban design (so often a nebulous concept) means.

Aimed broadly at practitioners – masterplanners, architects, landscape architects, planners, civil engineers – and students and academics of these disciplines, twenty chapters analyse a different country's urban design context. Fully illustrated and structured in a similar way, each chapter features a case study, general background economic statistics, and a handy 'quick guide' to the types of work available, the underlying legislation and tips for securing work.

Features chapters of the following countries:
Argentina, Australia, Brazil, China, the Czech Republic, Dubai, Egypt, England, France, Germany, India, Italy, Morocco, Netherlands, New Zealand, South Africa, Spain, Sweden and the USA.


---

CONTENTS
Foreword by Amanda Reynolds
Acknowledgements
Contributors' biographies

INTRODUCTION
• Great Britain

SECTION 1. EUROPE
• France
• Germany
• Italy
• The Netherlands
• Spain
• Sweden
• Czech Republic

SECTION 2. AFRICA AND THE MIDDLE EAST
• Dubai
• Egypt
• Morocco
• South Africa

SECTION 3. ASIA
• China
• India

SECTION 4. THE AMERICANS
• Argentina
• Brazil
• United States

SECTION 5. OCEANIA
• Australia
• New Zealand

CONCLUSION

Notes
Bibliography
Index
lmage credits


ABOUT THE AUTHOR:
Sebastian Low is an architect and town planner. He is a member of the Royal Town Planning Institute and executive member of the Urban Design Group. He has served on the Ministerial Urban Design Skills Working Group managed by CABE (Commission for Architecture and the Built Environment UK) and has advised the French Government on the development of eco-cities. He has lectured in Urban Design at the University of Westminster and the University of the South Bank, and been a frequent visiting lecturer to France and Italy. He is the author of four books, including Modern Architecture in Historic Areas (Routledge, 1998), and is co-editor of Urban Design, the magazine of the Urban Design Group.

---
Online resources and links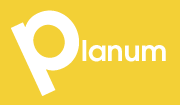 Planum
The Journal of Urbanism
ISSN 1723-0993
ISSN 1723-0993 | Registered at Court of Rome 4/12/2001, num. 514/2001
Web site realized by ChannelWeb & Planum Association | Powered by BEdita 3