Conference Proceedings CITIES TO BE TAMED? Section 2 | Interplays of Visions/Realities

Characterised by wealth concentration and social polarisation, cities in the South of the world are also typically subject to a dual mode of transformation. On the one side, we assist to the everyday reshaping of the urban environment, spontaneously performed by a number of inhabitants and in most cases referring to long-lasting conceptualisations of space, nature, society; on the other side, governmental institutions display planning discourses – namely visions and programmes – which tend to rely on stereotypical notions of development and sustainability, fixed at the supranational level and often detached from cultural milieus in terms of problem assessments, objectives and solutions.
By whom and for whom are visions conceived? How do global agendas affect local territorial transformation? Can different rationalities converge in setting priorities and excogitating ways to improve the quality of life in urban environments? Can vernacular rules of transformation provide valid alternatives for addressing the challenges posed by contemporary urban growth?


PUBLIC SPACES IN TENSION
Chair: Beatrice De Carli
Discussant: Viviana D'Auria, University of Leuven
• Good Intentions: The Production of Urban Public Space in Ethekwini, South Africa
Theresa Gordon
• Tianguis Shaping Ciudad. Informal Street Vending as a Decisive Element for Economy, Society and Culture in Mexico
Silvia Mete, Luca Tomaino, Giovanni Vecchio
• Hot Spots: Of Hostility, Hospitality and the Well-Tempered Environment. A Case Study of Nazareth, Israel-Palestine
Els Verbakel

ESTABLISHED / EMERGING STAKEHOLDERS
Chair: Maddalena Falletti
Discussant: Alessandro Balducci, Politecnico di Milano
• Beyond Urban Informality: Housing Markets as Hidden Side of Planning. A Case Study of Ahmedabad (India)
Anthony Boanada-Fuchs
• The Dynamic Roles of the State as a Provider, a Supporter and a Catalyst in Community Development? Case Studies from Thailand
Supitcha Tovivich

VISIONS / REALITIES
Chairs: Maddalena Falletti and Massimo Bricocoli
Discussants: Bruno De Meulder, University of Leuven;
Marialessandra Secchi, Politecnico di Milano
• Ramallah: From 'Sumud' [Resilience] to Corporate Identity
Natasha Aruri
• The Gap between Visions and Policies: Housing the Poor and Urban Planning in Ghana
Esther Yeboah Danso-Wiredu, Maarten Loopmans
• Checkered Urbanism. A Case Study on the Dualities of Culture and Economy in the Muddled Urbanization of Amman (Jordan): As-Sahel
Joud Khasawneh, Bruno De Meulder
• Policy Perspectives and Practices in the Urban South. Stereotypical Notions versus Realities in Nairobi, Kenya
Joseph Kedogo, Johannes Hamhaber
• Orienting the Knowledge of International Urban Conservation in the Light of the Arab Revolutions
Bianca Maria Nardella
• Coping with Urban Sprawl. A Critical Discussion of the Urban Containment Strategy in a Developing Country City, Accra
George Owusu
• Envisioning the Future of Mumbai/Bombay. Strategic Planning as a Tool for Inclusion or for Further Centralization?
Gloria Pessina, Alokeparna Sengupta

---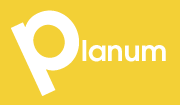 Planum
The Journal of Urbanism
ISSN 1723-0993
ISSN 1723-0993 | Registered at Court of Rome 4/12/2001, num. 514/2001
Web site realized by ChannelWeb & Planum Association | Powered by BEdita 3