The Urban Code of China
Dieter Hassenpflug
Published by Birkhäuser Verlag, 2011 | ISBN 9783034605724

When reading the Chinese city, which this book sets out to do, it is not the well-known cities such as Beijing, Shanghai, and Xi'an that are in the focus of attention, but rather the essentially Chinese of the Chinese city, those characteristics or attributes that are more or less shared by all Chinese cities. The spotlight is on their spatial grammar, their syntax, in short: their code.
Only by deciphering their common traits a view to the underlying structure of Chinese cities is opened, and we can begin to reasonably evaluate and classify the diversity of impressions.
Deciphering the code of the Chinese city also enables the author to 'read' new Chinese towns designed by Western architects. Thus, readers are provided with valuable insight on China's booming urbanization and urban development.


---

CONTENTS

How to read a city?

Transformations of empty urban spaces
• Pajamas and clotheslines
• Open and public urban places
• Rocks and plants

Swinging lines and dancing dots
• Closed neighborhoods
• Introverted neighborhood courtyards
• Roof and Iight sculptures
• Branding compound Iifestyles
• Orient meets Occident - hybrid urban quarters

Open urban space
• Linear centrality or the magic of the Golden Corridor
• Open neighborhood spaces
• Integrated perimeter block strips
• The neighborhood pedestrian street
• Neighborhood and district center
• The sutlers of urban growth
• Mediapolis
• Postmodern eclecticism in urban planning and design

Urban Fictions
• Shanghai's new satellite cities
• Straight out of Germany: Anting New Town
• European travesties of the Chinase city
• Taiwushi New Town | Thames Town
• Luodian New Town | The Nordic city
• Holland Village in Shenyang: an urban parody

The compact city
• Great street - Vertical block
• Shenzhen urban village's
• The big city
• River Jumping
• Hyper-Growth

The cinese city as a semiotic system

Summary

Appendix
Annotations
Bibliography
Illustrations credits


ABOUT THE AUTHOR
Dieter Hassenpflug is Professor of urban sociology and social history at the Bauhaus-University Weimar (discipline architecture) where he is also Director of the Institute of European Urban Studies. His teaching and research relate to the domain of urban sociology, with special focus on European urban history, the spatial semiology, thematic space production (world of experience, theme-parks, urban fiction) and the Chinese urbanism.
---
Online resources and links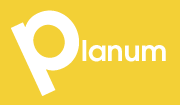 Planum
The Journal of Urbanism
ISSN 1723-0993
ISSN 1723-0993 | Registered at Court of Rome 4/12/2001, num. 514/2001
Web site realized by ChannelWeb & Planum Association | Powered by BEdita 3