Rising in the East. Contemporary new towns in Asia
Rachel Keeton, INTI
Published by SUN Architecture, 2011 | ISBN 9789461056832
In the West, the design of new towns has always been based on an ideal model in accordance with the ideas of that mo­ment. In the case of the latest generation of new towns in Asia, however, only quantitative and marketing principles seem to play a role: the number of square metres, dwellings or people, or the greenest, most beautiful or most tech­nologically advanced town. Rising in the East shows which design principles these premises are based upon.
The urban design principles of the Asian new towns cannot be copied on a one-to-one basis in Western architectural practice. Nevertheless, they certainly cannot be ignored, either. Many Western firms of architects design and build in Asia. Moreover, countries such as China and India are urbanising faster than the rest of the world and their influence is growing larger and larger. The development of urban design at the moment is situated largely in China and the Far East.

The large scale of the urbanisation in Asia brings to light a number of problems that have not yet been tackled by any single designer. An infrastructure is required for nature, ecology, food supply and water management, otherwise the metropolises will become unbearable. Although urban design models are being applied in the Far East which have now become outdated in the West, new models are being developed at a fast pace as well. It's all happening in Asia.
Rachel Keeton carried out research on 200 new towns in Asia that have been designed and built in the last two decades. She analysed the principles, similarities and characteristics of these towns. In eighteen cases she conducted more extensive research with interviews, excursions and literature research.


---

CONTENTS

Introduction
by Michelle Provoost and Wouter Vanstiphout

Chapter 1: Eco-Cities: Green is the New Black
• Masdar City, United Arab Emirates
• Tianjin Eco-city, China
• Zira Island, Azerbaijan

Chapter 2: Political Cities: Shifting Capitals and Manufacturing Identity
• Naypyidaw, Myanmar
• Astana, Kazakhstan

Chapter 3: Enclave Cities: To Withdraw like a Monk and Live like a Prince
• The Blue City, Oman
• Saadiyat Island, United Arab Emirates
• CamKo City, Cambodia

Chapter 4: Economic Cities: Diversifcation in the Oil Age
• Binh Duong New City, Vietnam
• King Abdullah Economic City, Saudi Arabia
• Magarpatta, India

Chapter 5: Hi-Tech Cities: Future Chic
• New Songdo City, South Korea
• Cyberjaya, Malaysia

Chapter 6: Shelter Cities: Enjoy the Commute
• Songjiang New City, China
• Tin Shui Wai, Hong Kong
• Bumi Serpong Damai, Indonesia

Suggested Reading
Image Sources
Acknowledgments
Authors


ABOUT THE AUTHOR:
Rachel Keeton is an architect and researcher with the International New Town Institute (INTI) in Almere. INTI conducts research on the development of new towns in the world, organises courses and conferences and publishes on subjects concerning new towns.
---
Online resources and links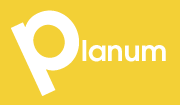 Planum
The Journal of Urbanism
ISSN 1723-0993
ISSN 1723-0993 | Registered at Court of Rome 4/12/2001, num. 514/2001
Web site realized by ChannelWeb & Planum Association | Powered by BEdita 3