Contemporary architecture in China
Buildings and Projects 2000-2020
Christian Dubrau
Published by DOM Publishers, Berlin | Hardcover, 225 x 380 mm,
312 pages, over 350 images, 2010 | ISBN 9783869221205
The powerful communist government of china has long been working on giving a unique image of the country to the "outside" world. Chinese have been taking advantage of mega events to promote their cities and their image, Shanghai Expo 2010 or Olympics 2012 are such examples. At the same time Technological and architectural advancement are forefronts of the government's propaganda. The combination of these features has turned China an "open air museum of architectural superlatives".

European architectural firms and western architects have been central to these developments; however their artifacts around the Chinese cities have not been left uncritical. Many projects of these firms are condemned as ones that could not by be executed in their native European countries, because of environmental and building regulations.

When people think about architecture in China, then it is usually the overpowering presence of Western masters conjuring up entire large cities that spring to mind. Be that as it may, Chinese architecture is also undergoing a massive upsurge. This book presents selected projects of eight young architectural bureaus from the Middle Empire, all of which hold their own very well alongside the large foreign firms and are making their very own contribution to the creation of a modern China. Furthermore the volume contains a selection of projects of German architectural bureaus which have successfully risked taking the step in the direction of the East.

Architects: Amateur Architecture Studio (Wang Shu/Lu Wenyu), Paul Andreu, Atelier Z+ (Zhang Bin/Zhou Wei), DnA_Design and Architecture (Xu Tiantian), Foster and Partners, gmp - von Gerkan, Marg und Partner, Herzog & de Meuron, Arata Isozaki, Kengo Kuma, MAD (Ma Yansong), MADA s.p.a.m. (Ma Qingyun), OMA (Rem Koolhaas/Ole Scheeren), PTW Architects (Peddle, Thorp & Walker), Scenic Architecture (Zhu Xiaofeng), SOM (Skidmore, Owings & Merrill), standardarchitecture, Steven Holl, Studio Pei Zhu, TM Studio (Tong Ming), Bernhard Winking.

Please click on the cover to look inside the book:

---
CONTENTS

Peface by Christian Dubrau
• China - more than just a market?
• New trends in Chinese Architecture
• Contemporary Architecture in China 2000-2011

Musuems and exhibitino halls
• Historical musuem in Ningbo/Zheijang (2008)
• Art Musuem in Ordos/Inner Mongolia (2007)
• Arts Center in Xiaobo near Songzhuang/Hebei (2006)
• Maritime musuem in Lingang/Shanghai (2009)
• Musuem of Art of the Central Academy of Fine Arts in Beijing (2005)

Buildings for culture and sports
• National Opera in Beijing (2007)
• Grand Theatre in Chongqing (2009)
• Century Lotus Sports Park in Foshan/Guangdong (2006)
• National Stadium in Beijing (2008)
• National swimming Center in Beijing (2008)

Schools and buildings for science
• Chinese Academy of Fine Arts in Hangzhou/Zhejiang (2007)
• Sino-French centre in Shanghai (2006)
• German School in Beijing (2000)

Buildings for public transport
• International Airport/Terminal 3 in beijing (2008)

Buildings for business and administration
• Beijing Publishing Corporation Building (2008)
• Municipal computer center in Beijing (2008)
• Chinese state Television Station in Beijing (2011)
• China world trade center/Tower III in Beijing (2009)

Hotels and resdiential buildings
• Linked Hybrid Resdiential Complex in Beijing (2008)
• Residential and Business Building in Beijing (2008)
• City District of Hubin in Hangzhou/Zheijang (2004)
• Artists` Residence in Songzhuang/Hebei (2009)
• Park Block residential and Business Building in Taizhou/Zhejiang (2007)
• Kapok Hotel in Beijing (2006)
• Well Hall Resort in Xi`an/Sshanxi (2007)
• The opposite house Luxury Hotel in Beijing (2008)
• Commune by the Great Wall Hotel near Beijing (2005)

Restaurants and teahouses
• Stone Courtyard House in Daguan near Chengdu/Sichuan (2007)
• Ceramic Hous Café in Jinhua/Zhejiang (2006)
• Suquan Yuan restaurant in Suzhou/Jiangsu (2007)
• Quing Song Wai Garden Restaurant in Qingpu near Shanghai (2005)
• Hongluo Clubhouse in Beijing (2006)


ABOUT THE AUTHORS:
Christian Dubrau is an architect. Studied at technical University of Berlin, with several visits to Far East and Cebtral Asia.
Arno Sighart Schmid is president of the Federal Chamber of German Architects.
Corinne Abele is correspondent for China of the Federal Agency for Foreign Trade.
---
Online resources and links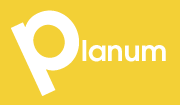 Planum
The Journal of Urbanism
ISSN 1723-0993
ISSN 1723-0993 | Registered at Court of Rome 4/12/2001, num. 514/2001
Web site realized by ChannelWeb & Planum Association | Powered by BEdita 3