Taiwan Architectural Guide
Ulf Meyr
Published by DOM Publishers Berlin, Germany, 2012 | ISBN 9783869221458


Ilha formosa, beautiful island - the Portuguese seafarers passing by in the sixteenth century were enthusiastic, and so present-day architecture buffs when they recommend Taiwan's architecture as a must-see for anyone travellign in East Asia. The island republic proudly calls buildings by internationally renowned architects its own, including I.M. Pei, UNStudio and Toyo Ito, but local superstars such as C.Y. Lee and Kris Yao have also realized spectacular projects here. Taiwan has a highly creative architecture, design and urban culture scene that so far has received little notice in international design publications.

The new book in the 'Architectural Guides Series' by DOM Publishers therefore highlights the architecture and urban culture of the 'beautiful island'. A fresh layout follows up the introductory essay with concise descriptions of 125 projects mostly from the post-1945 period, in a selection made by Asia expert and architecture critic Ulf Meyer to reflect the prominent status the Taiwanese accord their archtecture.
With its well-researched essays and large-format illustrations, this handy vademecum provides extensive background information while QR codes and geographicla coordinates help travellers find precisely the building they are looking for. TheTaiwan Architectural Guide is published on the occasion of the 100th anniversary of the Republic of China.
---

CONTENTS

Tradition and Modernity on the Ilha Formosa
by Ulf Meyer

• Taipei City
• New Taipei City
• Taoyuan County
• Taichung City
• Tainan City
• Kaohsiung City
• Other Areas

Annex
• Maps
• Index of Architects
• Index of Buildings and Projects

CONTRIBUTING ARCHITECTS (Among others)
Acropolis, Ambi Studio, Jun Aoki, Eiichi Araki, ARCTANGENT, aRCHITECTURE + dESIGN, Behet Bondzio Lin, BIG (Bjarke Ingels Group), Bio Architecture Formosana, Boeing Corp., Gottfried Böhm, Marco Casagrande, CECI Engineering Consultants, Inc., Chang Chao-kang, Chang Ching-hwa, Chen Chi-kwan, Frank Chen, Chen Lien-feng, Chen Tien-chu, Cheng Mei, Master Cheng Yen, Chian Le-ching, Chien Architects & Associates, Chien Hsueh-yi, Jay W. Chiu, CHS Architects, Chuang Hsue-neng, C-Laboratory, CUH2A, C.Y. Lee & Partners, ecc.

---
Online resources and links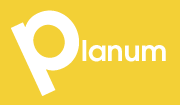 Planum
The Journal of Urbanism
ISSN 1723-0993
ISSN 1723-0993 | Registered at Court of Rome 4/12/2001, num. 514/2001
Web site realized by ChannelWeb & Planum Association | Powered by BEdita 3