River. Space. Design.
Planning Strategies, Methods and Projects for Urban Rivers
Martin Prominski, Antje Stokman, Susanne Zeller, Daniel Stimberg, Hinnerk Voermanek
Published by Birkhauser Switzerland, 2012 | ISBN 978-3-0346-06
River. Space. Design is a systematically organised reference book for the design and planning of river spaces. Urban river landscapes need to unite a broad range of requirements - most notably flood control, ecological considerations and open space design - often within tight space constraints. Taking a process-oriented approach, this book offers concrete guidelines for sustainable long-term interventions.
Arranged in two volumes, this book contains a comparative analysis of more than 50 successful projects alongside rivers and streams in Europe, and dissects them into their individual design elements.
The result is a catalogue of effective design strategies and tools that provides readers with an attractive and inspiring overview of the broad and varied spectrum of design possibilities for river spaces. Each project is illustrated with photographs taken especially for the book and each principle is illustrated with explanatory diagrams.
The book's interdisciplinary structure is of interest to landscape architects, architects, engineers, urban planners and hydrologists alike.

This publication is the result of the research project Process-oriented Design of Urban River Spaces undertaken from August 2008 until March 2011, which was financially supported by DFG - German Research Foundation. The project was conducted by Institute of Open Space Planning and Design, Faculty of Architecture and Landscape Sciences, Leibniz University Hannover and was undertaken in cooperation with Studio Urbane Landschaften: Platform for Research, Teaching and Practice.
---

CONTENTS

Foreword
di Herbert Dreiseitl

FUNDAMENTALS
Introduction
• Objectives
• Selection of projects
• The book's structure

Prerequisites for Planning
• Urban River Spaces
• Multifunctionality
• Interdisciplinarity
• Process orientation

Water Spaces and their Processes
• Processes and their driving forces
• Types of processes
• Water landscapes as an expression of spatio-temporal processes

Designing Water Spaces
• Water spaces and their limits
• Types of limits
• Riparian landscapes between control and dynamism

DESIGN CATALOGUE
Introduction
• Process spaces
• List of process spaces and design strategies
• List of design tools and design measures

Process Space A. Embankment Walls and Promenades
A1 Linear spatial expansion
A2 Selective spatial expansion
A3 Temporary resistance
A4 Placing over the water
A5 Tolerating
A6 Adapting

Process Space B. Dikes and Flood Walls
B1 Differentiating resistance
B2 Vertical resistance
B3 Reinforcing resistance
B4 Integrating resistance
B5 Temporary resistance
B6 Making river dynamics evident

Process Space C. Flood Areas
C1 Extending the space
C2 Placing over the water
C3 Tolerating
C4 Evading
C5 Adapting

Process Space D. Riverbeds and Currents
D1 Deflecting the current
D2 Grading the channel
D3 Varying the riverbed
D4 Varying the bank reinforcement
D5 Varying the riverbed reinforcement

Process Space E. Dynamic River Landscapes
E1 Allowing channel migration
E2 Initiating channel dynamics
E3 Creating new channels
E4 Restricting channel dynamics

PROJECT CATALOGUE
Introduction
Map of projects

• Process Space. Embankment Walls and Promenades
(Elster and Pleilie Millraces, Leipzig, Germany; Leine, Hanover, Germany; Limmat, Zurich, Switzerland (Factory by the Water); Limmat, Zurich, Switzerland (Wipkingerpark); Rhone, Lyon, France; Spree, Berlin, Germany; Wuppen Wuppertal, Germany)

• Process Space B. Dikes and Flood Walls
(Ijssel, Doesburg, the Netherlands; ljssel, Kampen, the Netherlands; Main, Miltenberg, Germany; Main, Worth am Main, Germany; Nahe, Bad Kreuznach, Germany; Waal, between Afferden and Dreumel, the Netherlands; Waal, Zaltbommel, the Netherlands)

• Process Space C. Flood Areas
(Bergsche Maas, between Waalwijk and Geenruidenberg; the Netherlands; Besos, Barcelona, Spain; Ebro, Zaragoza, Spain; Elbe, Hamburg, Germany; Gallego, Zuera, Spain; ljssel, Zwolle, the Netherlands; Kyll, Trier, Germany; Maas, Maasbommel, the Netherlands; Petite Gironde, Coulaines, France ; Rhine, Briihl, Germany ; Rhine, Mannheim, Germany; Seine, Le Pecq, France; Waal, Gameren, the Netherlands; Wantij, Dordrecht, the Netherlands?; Wupper, Mungsten, Germany)

• Process Space D. Riverbeds and Currents
(Ahna, Kassel, Germany; Alb, Karlsruhe, Germany; Birs, Basle, Switzerland; Leutschenbach, Zurich, Switzerland; Neckar; Ladenhurg, Germany; Seille, Metz, France; Soestbach, Soest, Germany; Wiese, Basle, Switzerland; Wiese, Lérrach. Germany)

• Process Space E. Dynamic River Landscapes
(Emschen Dortmund, Germany; Isar, Munich, Germany; Losse, Kassel, Germany; Schunter, Braunschweig, Germany; Wahlebach, Kassel, Germany; Werse, Beckum, Germany)

APPENDIX
Project Credits and References
Further Reference Projects
Glossary
Selected Bibliography
Indices
Authors
Acknowledgements
---

ABOUT THE AUTHORS
Martin Prominski is Assistant Professor of Theory of Contemporary Landscape Architecture at the Faculty of Architecture and Landscape at the University of Hannover, Germany. His research combines landscape and design theory.
Antje Stokman is a German landscape architect. She is currently a professor and chair at the Leibniz University in Hannover as well as a directing partner of the Hamburg studio OSP Urbanelandschaften.
Daniel Stimberg studied Landscape Architecture at the Berlin University of Technology. He worked as a researcher within the project process-oriented design of urban river spaces at Leibniz University Hanover.
Hinnerk Voermanek is a civil engineer with a focus on water bodies; he studied at Braunschweig University of Technology.
Susanne Zeller worked for the landscape design practice H+N+S Landschapsarchitecten in Utrecht, the Netherlands, where her focus was on designing riparian spaces. Since 2010 she has been a lecturer at Leibniz University Hanover, department for Designing Urban Landscapes.
---
Online resources and links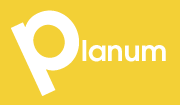 Planum
The Journal of Urbanism
ISSN 1723-0993
ISSN 1723-0993 | Registered at Court of Rome 4/12/2001, num. 514/2001
Web site realized by ChannelWeb & Planum Association | Powered by BEdita 3