Drawing The Ground
Landscape Urbanism Today
The Work of Palmbout Urban Landscapes
Published by Birkhauser, 2010 | ISBN 978-3-0346-02

Palmbout Urban Landscapes, founded in 1990, is now one of the leading urban design and planning offices in the Netherlands. It exemplifies current practices of urban planning, with an approach characterized by a constant search for a new relationship between urbanism, architecture, and landscape architecture. In this process of experimentation, Palmbout Urban Landscapes has established a profile not only in the field of the relationship between urban planning and architecture but above all in terms of mutual interactions between urban planning, analysis and design of landscape, and infrastructure.
The book documents some fifteen projects organised into six thematic blocks, including such extensive projects as Amsterdam IJburg - a design for an urban extension to Amsterdam with a total area of 450 hectares, 18,000 residences, 100,000 square meters of office space, 30,000 square metres of stores and other facilities - and Maastricht Belvedere - a restructuring of 280 hectares of a former industrial site with 4,000 residences, 100,000 square meters of office space, parking lots and a vehicle bridge.


---

CONTENTS

The New Land
The work of Palmbout Urban Landscapes
by Aaron Betsky

Drawing the Ground, Layering Time
by Frits Palmboom

Preparing the Landscape
Regional scale
• Zuidplaspolder
• Wieringerrandmeer

Frameworks for urban growth
Urban expansions
• IJburg, Amsterdam
• Ypenburg, The Hague

Conditioning the everyday
New residential areas
• Paekwijk Leidsche Rijn, Utrecht
• Saksen Weimar, Arnhem
• Zevenaar East

Digging the Future
Interventions in the existing city
• Buizengat, Vlaardingen
• Belvedere, Maastrcht
• Parkstad, Rotterdam South
• Nieuw-Zurenborg, Anwerp

Redrawing Utopia
Postwar areas
• Lijnbaan Quarter and Courts, Rotterdam
• Staalmanpleinbuurt, Amsterdam 1. Uno stallo istituzionale

Embedding mobility La ricostruzione delle città italiane
Infrastructures and public space
• Railway Zone, Ede East
• Station District, Middelburg
• Beach Boulevard, Zandvoort

Appendix
List of project
Bibliography and Exhibitions
About the Authors
List of Staff
Illustration Credits

ABOUT THE AUTHORS:
• Frits Palmboom (1951) trained in urban planning at the Technical University, Delft. From 1981 to 1990 he worked for the Urban Development Department, Rotterdam, where he was involved with the Prinsenland and Noordrand projects. ln 1990 he established his own urban design practice and in 1994 entered a partnership with Jaap van denBout. Palmboom is active in education at various universities and academies. In 2001 he was a visiting professor at the University of Louvain. His publications include Doel en Vermaak in het Konstructivisme (1979), Rotterdam, verstedelijkt landschap (1987), Kanjers en Knoerten in de binnenstad van Amsterdam (1995) and Buitenplaats Ypenburg, de conditionering van het verschil (2000).
• Jaap van den Bout (1953) trained in architecture at the Technical University, Delft. From 1981 to 1994 he worked with the Urban Development Department, Rotterdam, on projects including the D.W.L. site and the Kop van Zuid. ln 1994, together with Frits Palrnboom, he established Palmboorn & \/an den Bout Urban Designers. He is active in education at various universities and academies. Since 2000 he has been a visiting professor in urban design at the Technical University, Delft. Among his publications areEngeland in de 18° en 19° eeuw (1975), Hoogbouw en Verstedelijking (1991) and De Kop van Zuid (1994).
• Jeroen Ruitenbeek (1968) trained as an architect at the Technical University, Deltt. In 1991 he studied atthe Universitat Politècnica de Catalunya in Barcelona. From 1994 to 1997 he vvorked for the Urban Development Department, Rotterdam. Since 1997 he has vvorked at Palmboom and Van den Bout Urban Designers. In 2008 he became a partner of Palmbout Urban Landscapes. Ruitenbeek has done spatial-historical research into the postwar neighbourhoods of The Hague and Rotterdam and published in De Wederopbouvv (The Hague, 2002) and in Van Pedrecht tot Ommoord (Rotterdam, 2005).
---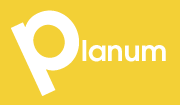 Planum
The Journal of Urbanism
ISSN 1723-0993
ISSN 1723-0993 | Registered at Court of Rome 4/12/2001, num. 514/2001
Web site realized by ChannelWeb & Planum Association | Powered by BEdita 3