Energy and Sun.
Sustainable Energy Solutions for Future Megacities (vol.1)
New series: Future Megacities
Ludger Eltrop, Thomas Telsnig, Ulrich Fahl (Editors)
Published by JOVIS, Berlin | Softcover 17 x 24 cm
248 pages with num. col. Images, 2013 | ISBN 9783868592733
Solar energy is in focus worldwide. So is the role of cities and public governments for creating a more sustainable urban future. This volume highlights the role of solar energy and other solar related energy technologies for a low carbon and sustainable energy system, particularly for cities and city regions in the South. The articles refer to solar energy generation technologies, smart city planning concepts, as well as 'passive' solar building design approaches. Thus, the volume takes a broad and applied approach by analysing projects and different solutions for a more efficient and solar oriented building design and technology implementation.

Series:
With its funding priority 'Research for the Sustainable Development of Megacities of Tomorrow', the German Federal Ministry of Education and Research is focusing on energy and climate-efficient structures in nine fast-growing cities as they offer the opportunity for sustainable urban development. The programme supports projects on various topics: Transportation Management (Hefei, China), Energy and Climate Protection (Gauteng, South Africa), Urban Agriculture (Casablanca), Adaptation Planning (Ho Chi Minh City), Solid Waste Management (Addis Ababa), Water Management (Lima), Resource Efficiency (Urumqi, China), New Town Development (Tehran-Region) and Governance for Sustainability (Hyderabad, India). Outcomes have been generated in six thematic fields of action, serving as a structure for the book series. The books offer a variety of good practice, ranging from analytical instruments and strategic models to realised pilot-projects, innovative technologies, and locally implemented processes.




---
CONTENTS:

Preface
Elke Pahl-Weber, Bernd Kochendörfer, Lukas Born, Carsten Zehner

INTRODUCTION
Energy and Sun – Sustainable Energy Solutions for Future Megacities
Ludger Eltrop, Ulrich Fahl

SOLAR AND SUSTAINABLE ENERGY TECHNOLOGIES
Governance of Solar Photovoltaic Off-grid Technologies in Rural Andhra Pradesh: some Implications from the Field
Julian Sagebiel, Franziska Kohler, Jens Rommel, Vineet Kumar Goyal
Peri-Urban Linkages: Improving Energy Efficiency in Irrigation to Enable Sustainable Urban Transition
Christian Kimmich, Julian Sagebiel
The Role of Concentrated Solar Power (CSP) Plants for South Africa's Electricity Generation
Thomas Telsnig, Enver Doruk Özdemir, Ludger Eltrop
Driven by the Sun: The Joined Biogas, Charcoal and Erosion Prevention Project – An Option for Addis Ababa, Ethiopia
Michael Porzig, Mike Speck, Frank Baur
Solar Powered Schools for Hyderabad, India – An Attempt for Decentralised Energy Production
Phungmayo Horam, Angela Jain, Christine Werthmann

SOLUTIONS FOR BUILDINGS AND SETTLEMENTS
Energy and Space – Housing Design in Urban Context in the MENA Region
Philipp Wehage, Elke Pahl-Weber
Assessment of the Energy Performance of Buildings – A Simplified Calculation Approach to Visualise Potentials and Benefits
Simon Wössner, Johannes Schrade, Hans Erhorn
Extra Low Energy Housing: Urumqi as a Model City for Central Asia
Bernd Franke, Christian Hennecke, Xiaoyan Peng, Ming Liu, Cassandra Derreza-Greeven
Solar Energy, Empowerment, and Sustainable Housing: A South African Case Study
D. Mothusi Guy, Harold J. Annegarn, Ludger Eltrop
Energy-Efficient Micro-Urban Prototypes – The Context of Iranian Cities
Somaiyeh Falahat

SYSTEM ANALYTICAL AND INTEGRATION APPROACHES
Solar and Other Options to Reduce Greenhouse Gas Emissions: The Reduction Potential in the Residential Sector in Hyderabad, India
Jakob Höhne
Solar Energy Technologies – GHG Abatement Costs and Potentials for Gauteng, South Africa
Thomas Telsnig, Enver Doruk Özdemir, Sheetal Dattatraya Marathe, Jan Tomaschek, Ludger Eltrop
Technological and Economic Challenges in Making Urumqi's PVC Industry More Energy Efficient
Bernd Franke, Niu Li, Jiarheng Ahati, Andreas Detzel, Chenxi Zhao, Mirjam Busch, Cassandra Derreza-Greeven
Direct and Indirect Solar Energy Usage in Gauteng, South Africa: An Energy System Perspective
Jan Tomaschek, Thomas Haasz, Audrey Dobbins, Ulrich Fahl
Potential of Photovoltaic Systems for Social and Economic Empowerment in Peri-Urban and Rural Areas in South Africa
Bertine Stelzer, Nina Braun, Wolfgang Hofstaetter

Appendix
The Projects of the Programme on Future Megacities in Brief
Authors
Imprint


ABOUT THE AUTHORS:
Ludger Eltrop is an energy systems scientist and head of the Department of Systems Analysis and Renewable Energies (SEE) at IER, University of Stuttgart.
Thomas Telsnig works as a research associate at the Institute for Energy Economics and the Rational Use of Energy (IER) in the Department of System Analysis and Renewable Energies (SEE).
Ulrich Fahl heads the Department of Energy Economics and Systems Analysis (ESA) at IER, University of Stuttgart.
---
Online resources and links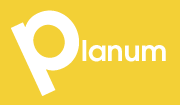 Planum
The Journal of Urbanism
ISSN 1723-0993
ISSN 1723-0993 | Registered at Court of Rome 4/12/2001, num. 514/2001
Web site realized by ChannelWeb & Planum Association | Powered by BEdita 3