Issue 84, 2018
Territorio
| | | |
| --- | --- | --- |
| | • Acquista i singoli articoli di Territorio o accedi ai contenuti grautiti sul sito di FrancoAngeli Edizioni | Buy the single articles of Territorio or download the free contents on the website FrancoAngeli Edizioni! | |
In this issue:
EDITORIALE
Variazioni di Territorio

by Bertrando Bonfantini
ANTEPRIMA
Warsaw-Waliców: archaeological section of the post-apocalyptic city

[ita] Varsavia-Waliców: sezione archeologica della città post-apocalittica

by Guido Morpugo
TEMI E PROGETTI
Fifty years of 'planning standards' (1968-2018). Roots
Fifty years of 'planning standards' (1968-2018). Roots

[ita] Cinquant'anni di standard urbanistici (1968-2018). Radici

by Cristina Renzoni (edited by)

Cultural roots of Italian 'planning standards': some research paths

[ita] Matrici culturali degli standard urbanistici: alcune piste di ricerca

by Cristina Renzoni

Models. From neighborhood to 'quartiere': the multiple translation of a discourse between Italy and America

[ita] Modelli. Dal neighborhood al quartiere: le traduzioni di un dibattito tra Italia e Stati Uniti

by Gaia Caramellino

Public housing neighborhoods and collective facilities after WWII: the years of an experimental research

[ita] Quartieri di edilizia pubblica e attrezzature collettive nel dopoguerra: gli anni di una ricerca sperimentale

by Sara Basso, Elena Marchigiani

Implicit handbooks

[ita] Manuali impliciti

by Maria Chiara Tosi

Measuring to shape the city. Rome city plan 1962

[ita] Prendere le misure per dare forma alla città. Il piano di Roma del 1962

by Mauro Baioni, Giovanni Caudo, Nicola Vazzoler

Tools. Planning agreements, a negotiating tradition

[ita] Strumenti. Le convenzioni urbanistiche, una tradizione negoziale

by Nicole De Togni

Roots: some considerations on a research program

[ita] Radici: alcune ri essioni a partire da un programma di ricerca

by Alessandro De Magistris
Community hub: a new trend for urban regeneration?
Community hub: a new trend for urban regeneration?

[ita] Community hub: un nuovo corso per la rigenerazione urbana?

by Claudio Calvaresi ed Erika Lazzarino (edited by)

Community hub and urban regeneration. Some cross-disciplinary notes

[ita] Community hub e rigenerazione urbana. Qualche nota interdisciplinare

by Andrea Bocco, Gaspare Caliri, Erika Lazzarino, Nicoletta Tranquillo

Features, actors and policy for the community hubs. A dialogue with the protagonists

[ita] Caratteri, attori e politiche dei community hub. Un dialogo con i protagonisti

by Claudio Calvaresi, Erika Lazzarino

The work of the urban regenerator

[ita] Il mestiere del rigeneratore urbano

by Ilda Curti

Community hubs in Naples between creativity and divides

by Giovanni Laino

Urban agenda and community hubs

[ita] Agenda urbana e community hub

by Claudio Calvaresi
SPAZIO APERTO
Drawing the image of the city: the role of representation in the latest Anglo-Saxon literature

[ita] Disegnare l'immagine urbana: il contributo della rappresentazione nella recente letteratura anglosassone

by Rossella Salerno

Engaging the senses: the communication of heritage through narrative and material means

[ita] Coinvolgere i sensi: la comunicazione del patrimonio attraverso dispositivi narrativi e materiali

by Lohren Deeg, Sean Burns, Sean Rotar

Urban voids and public historical-artistic heritage: a road map forthe Carlo Alberto complex of Acqui Terme

[ita] Vuoti urbani e patrimonio del demanio storico-artistico: una road map per l'ex Carlo Alberto di Acqui Terme

by Cristina Coscia, Teodoro Chiaravalloti

Industrial decommissioning and possible reuses: architectural intervention strategies

[ita] Dismissioni (industriali) e riusi possibili: strategie di intervento architettonico

by Giulia Setti

Ultralight design strategies: designing micro urban spaces

[ita] Ultralight design strategies: progettare micro-spazi urbani

by Fabrizio Zanni

Ultralight design strategies: from archetype to design

[ita] Ultralight design strategies: dall'archetipo al progetto

by Mickeal Milocco

Il nesso formale-informale nel dibattito accademico. Una rassegna della letteratura

[ita] Formal-informal nexus in academic debates. A literature review

by Arman Fadaei
PERCORSI
Milano che cambia e le gure del progetto necessarie

by Bertrando Bonfantini

Verso metropoli regionali: prospettive e questioni irrisolte

by Giuseppe Mazzeo

Mutamento di paradigmi nel progetto d'architettura, a partire dalla seconda metà del xx secolo

by Maria Antonietta Crippa

Equità e trasporti: verso un'etica della mobilità urbana

by Giovanni Vecchio

Il progetto come rete

by Andrea Di Franco
RAPPRESENTAZIONI
Territori assonometrici e visione tattile: una astrazione visuale 'prensiva'

by Daniele Villa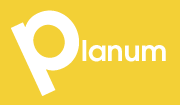 Planum
The Journal of Urbanism
ISSN 1723-0993
ISSN 1723-0993 | Registered at Court of Rome 4/12/2001, num. 514/2001
Web site realized by ChannelWeb & Planum Association | Powered by BEdita 3