RI-FORMARE MILANO
Progetti per aree ed edifici
in stato di abbandono
a cura di Barbara Coppetti con Cassandra Cozza
Published by Pearson Italia,
Pages 368, 2017 | ISBN 9788867741670
"Ri-formare Milano" è un progetto didattico nato da un'idea semplice: trovare un terreno comune su cui gli studenti potessero lavorare su temi urgenti per la città di Milano, confermando e rafforzando il legame fondamentale tra la Scuola e la città, maturato in anni di studi e progetti sul contesto milanese e lombardo.
La Scuola di Architettura di Milano è stata il luogo dove, a partire dal secondo dopoguerra, il progetto di architettura è stato praticato nel suo nesso ineludibile con la città: dalle preesistenze ambientali di Ernesto N. Rogers all'architettura della città di Aldo Rossi, al territorio dell'architettura di Vittorio Gregotti, agli studi sulla morfologia urbana, sulla tipologia edilizia, sulla morfogenesi insediativa, sulle nuove forme degli insediamenti diffusi del territorio che cambia a cui seguono in continua paziente elaborazione ricerche e progetti di docenti e studenti.
Il volume restituisce l'esperienza degli studenti, posti di fronte all'urgenza di ricercare risposte e aggiornare gli strumenti del progetto architettonico e urbano in una fase storica in cui sono emerse nuove condizioni indotte dalla crisi.
---

INDICE DEL VOLUME
Ri-formare Milano.
Un progetto didattico per ripensare il nesso tra architettura e città | IX
Ilaria Valente
Interrogare i luoghi, progettare il mutamento | 1
Barbara Coppetti
Time-line, uno sguardo d'insieme | 17
Barbara Coppetti
Narrazioni complementari: film ed esplorazioni progettuali | 29
Elena Fontanella

I PARTE | TEMI E POSIZIONI
Pratiche sociali e organizzazione spaziale | 37
Gabriele Pasqui
Nuovi paradigmi per il progetto sulla città | 39
Corinna Morandi
Ri-formare, non ratificare l'esistente | 41
Marco Biraghi
Re-thinking cities | 43
Belén Hermida
Per un nuovo immaginario urbano | 45
Paolo Mazzoleni
Gli abitanti al centro | 47
Gennaro Postiglione

PUNTI DI VISTA
Milano città anseatica. L'impatto dei flussi sui luoghi | 51
Aldo Bonomi
L'essere umano in essenza | 55
Simona Chiodo
Palinsesti in evoluzione.
Quando il manufatto sopravvive al bisogno che muta | 61
Cino Zucchi

II PARTE | I LUOGHI DEL PROGETTO
Il cinema interpreta i temi dello spazio abbandonato | 67
Bartolomeo Corsini
Intersezioni: 6 fotografie | 71
Giovanni Hänninen
Racconti: Call for postcards | 79
Giulia Setti

III PARTE | SCENARI
Progetti di architettura per la città | 89
Tesi di Laurea Magistrale
Barbara Coppetti
Progetti multidisciplinari | 153
Esiti del lavoro d'aula
Cassandra Cozza

• Progetti paralleli | 343
• Appendici | 353
• Indice esteso | 355
• Bibliografia | 362
• Regesto milanese | 363
• Crediti | 365
---

A CURA DI
Barbara Coppetti, Assistant Professor in Architectural and Urban Design, Polimi DAStU. Architect PhD, she is Assistant Professor in Architecture and Urban Design at the Department of Architecture and Urban Studies at Politecnico di Milano, where is teaching at Architectural Design Studio 2 course, and is coordinating the program "Re-forming Milan. Design experiments for neglected spaces and building". Scientific director of the "Industry in the park – Architecture Energy Landscape" Research Program commissioned by the private holding Terni Research, she is member of the research group involved in the State funded PRIN research "Re-Cycle Italy" about industrials areas regeneration. She has worked as a professional advisor for the City of Milan Strategic Projects Office contributing to the urban regeneration planning and design of complex areas.

Cassandra Cozza, Research Fellow, Polimi DAStU. Honours MSc Architect with a PhD in Architectural and Urban Design, she teaches Architectural Design at the School of Architecture Urban Planning Construction Engineering of Politecnico di Milano, where is also teaching coordinator of the International Summer School "Heritage and Design". Tutor at the PhD programme in Architectural and Urban Design of DAStU – Department of Architecture and Urban Studies since 2009, she has been participating in many researches on urban paradigms and abandoned spaces design as a Research Fellow and as a member of the research group involved in the State funded PRIN research "Re-Cycle Italy". Author of many essays and books, she is a professional architect since 2005.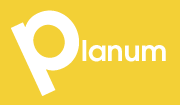 Planum
The Journal of Urbanism
ISSN 1723-0993
ISSN 1723-0993 | Registered at Court of Rome 4/12/2001, num. 514/2001
Web site realized by ChannelWeb & Planum Association | Powered by BEdita 3