The Landscape of Contemporary Infrastructures
Kelly Shannon and Marcel Smets
Published by NAi Publishers, 2010 | ISBN 9789056627201

Around the globe the importance of infrastructure as the motor of economic development is rising owing to increasing mobility and the need to make urban territories accessible. As a result, infrastructure networks are among the most complex and significant design tasks today. This book investigates how the design of infrastructure actively influences the organization of the inhabited landscape. Works of infrastructure are analyzed as footprints of civilization, as physical presence, as transformers of perception, and as new vessels of collective life. The authors identify these characteristics, together with the conditions that influence them, and suggest a typology of design attitudes as revealed in recent practice around the world.

Each chapter is illustrated with key works by some of the world's most inspiring designers, including Vito Acconci, Paul Andreu, Benthem Crouwel, Dietmar Feichtinger, Diller Scofidio + Renfro, Terry Farrell, Norman Foster, Nicholas Grimshaw, Antoine Grumbach, Zaha Hadid, Arata Isozaki, Bruno Mader, Maxwan, Montgomery Sisam, OMA, Tonkin Zulaikha Greer, UN Studio, and Zwarts & Jansma.
The authors demonstrate how the combined creative potential of architecture, landscape architecture, and urban design is essential to putting into place an efficient, modern infrastructure. The result is an indispensable instrument for everyone involved in the design of infrastructure, and for all observers of the contemporary city.


---

CONTENTS

Introduction
Purpose and Conception

I. IMPRINTS OF MOBILITY ON THE LANDSCAPE
Introduction: Shaping MobiliTy Through Infrastructure

Standard Pro files as a Means of Identification
• Lechwiesen Service Station, Munich-Lindau Highway, Germany
• Bilbao Metro, Bilbao, Spain
• Houston MetroRail, Houston, Texas, USA
• Curitiba Bus System, Curitiba, Brazil
• Leidsche Rijn Bridges, Utrecht, The Netherlands

The Network as a Gateway to Regional Character 
• Denver International Airport, Denver, Colorado, USA
• TGV Méditerranée, Aix-en-Provence, Avignon and Valence, France
• A16 Service Station, Bay of Somme, France
• IJburg Bridges, Amsterdam, The Netherlands
• Humber River Bridge, Toronto, Canada

II. PHYSICAL PRESENCE IN THE LANDSCAPE
Introduction : From Urbanism to Engineering and Back

The Artifice of Hiding 
• Jardins Wilson, Plaine Saint-Denis, France
• Place des Célestins, Lyon, France
• Tårnby Station, Tårnby, Denmark
• Silicon Graphics North Charleston Campus, Mountain View, California, USA

Assimilation Through Camouflage
• Oslo Airport, Gardermoen, Norway
• Parc de la Gare d'Issy-Val de Seine, Issy-les-Moulineaux, France
• Plateau de Kirchberg, Luxembourg
• Ballet Valet Parking Garage, Miami Beach, Florida, USA
• Fusion into a New Composite
• Louisville Waterfront Park, Louisville, Kentucky, USA
• Faliron Coast, Athens, Greece
• Hoenheim-Nord Terminus, Strasbourg, France
• Verneda Parking Lot, Barcelona, Spain
• Toledo Escalators and Car Park, Toledo, Spain

Incorporation into a Piece of Megastructure
• Chassé Site, Breda, the Netherlands
• Gran Via de les Corts Catalanes, Barcelona, Spain
• Porta Susa TGV Station, Turin, Italy
• Baveno Bridge, Baveno, Italy
• Detachment Throug h Self-Reliance
• Millau Viaduct, Millau, France
• Oriente Station, Lisbon, Portugal
• Casar de Cáceres Bus Station, Casar de Cáceres, Spain
• North Terminal, Washington National Airport,Washington, DC, USA
• Fietsappel Bike Storage, Alphen aan den Rijn, The Netherlands

III. THE PERCEPTION OF LANDSCAPER THROUGH MOVEMENT
Introduction: Changing Modes of Perception 

Staging the Scenery
• National Routes Project, Norway
• Garabit Highway Rest Area, Garabit, France
• Mont Saint-Michel Jetty, Mont Saint-Michel, France
• High Line Park, New York City, New York, USA
• Bibliothèque François Mitterrand Station, Paris, France

Marking Transitions by a Threshold 
• Rijeka Memorial Bridge, Rijeka, Croatia
• A16 Highway, Bienne (Switzerland) to Belfort (France)
• Craigieburn Bypass, Melbourne, Australia
• Portland Aerial Tram, Portland, Oregon, USA
• Robben Island Ferry Terminal, Cape Town, South Africa
• Enkhuizen Naviduct and Dike, Enkhuizen, the Netherlands

The Montage of Distinctive Sequences 
• Strasbourg Tram (Line A), Strasbourg, France
• Douro Promenade, Porto to Matosinhos, Portugal
• Øresund Bridge and Tunnel, Copenhagen (Denmark) toMalmö (Sweden)
• Hangzhou Bay Bridge, Hangzhou, China
• Constructing a Cinematogr aphic Itinerary
• Mur Island, Graz, Austria
• Simone de Beauvoir Footbridge, Paris, France
• Salerno Maritime Terminal, Salerno, Italy
• Arnhem Central Station, Arnhem, the Netherlands
• Incheon International Airport, Seoul, South Korea

ABOUT THE AUTHORS:

Kelly Shannon is Professor of Landscape Urbanism at the University of Leuven. She has been a visitig professor at the University of Colorado in Denver, the University of Catalonia in Barcelona, and the AHO School of Architecture in Oslo. She contributes to a number of European periodicals and regularly participates in international design competition. She is co-editor (with Bruno De Meulder) of Eplorations of/in Urbanism and Urban Fascicles OSA, two book series from SUN Publisher in Amsterdam. Her research is at the intersection of urban analysis, mapping and new cartographies, design and landscape urbanism. More specifically, her work focuses on the development of landscape urbanism strategies that work with water and topography.

Marcel Smets, Professor of Urbanism at the University of Leuven and Flemish State Architect (2005-2010). He was founding member of ILAUD (1976) and a visiting faculty member at University of Thessaloniki (1985) and at Harvard Graduate School of Design (2002-2004). He served as critic for Archis, Topos, Lotus, Casabella and has been juror for many competitions. He was chief urban designer of projects in Leuven, Antwerp, Hoeilaart, Rouen, genoa and Conegliano. Through numerous research projects, published articles, and his own urban design practice, Smets has explored both the theoretical and practical relations between urbanism, mobility and landscape.
---
Online resources and links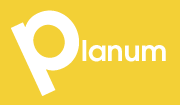 Planum
The Journal of Urbanism
ISSN 1723-0993
ISSN 1723-0993 | Registered at Court of Rome 4/12/2001, num. 514/2001
Web site realized by ChannelWeb & Planum Association | Powered by BEdita 3