Infrastructural Urbanism
Addressing the In-between
Thomas Hauck, Regine Keller, Volker Kleinekort
Published by DOM publishers Berlin, 2011 | ISBN 978-3-86922-1
Architecture and public spaces are well, if not prestigious accepted components of the urban realm– but what about technical infrastructure? Although the interdependence between infrastructure and urban development has been a central topic in urban planning, infrastructure as a design element plays a comparatively subordinate role.
This book is an attempt to reflect on the relevance of infrastructures for urban design and to perceive infrastructural urbanism as something that complements conventional architectural urbanism and the more recent concept of landscape urbanism.
The authors introduce projects of various scales – from skate parks to ur- ban motorways – located in many different cities – such as Mexico City, New York, London, Paris, Zurich, Seattle, Barce- lona, Stockholm, São Paulo, Antwerp, amongst others. They demonstrate that infrastructure generates its own category of urban territory.


---

CONTENTS

Preface
by Regine Keller
Infrastructural Urbanism
by Thomas Hauck, Volker Kleinekort

INFRASTRUCTURE AS SPATIAL CATEGORY
• Wired Landscaper: Infrastructures of Telecommunication and Modern Urban Theories
by Carlotta Darò
• Re-tracing the Ringscape- Infrastructure as a Mode of urban Design
by Maarten Van Acker
• From object Line to Vector Field-the Social Instrument
by Rahul Paul
• Infrastructure's Marginal Spaces and the Invention of a prosaic Landscape Visual Knowledge and Design
by Matteo D'Ambros, Roberto Zancan

Samples
• Perception of the 'Segundo Piso' in Mexico City
by Christof Göbel
• The Highway's Shadow: Zurich's Hardbrücke
by Charlotte Malterre-Barthes
• Urban Mobilities of the Westway in London
by Susan Robertson

INFORMAL INFRASTRUCTURAL URBANISM
• Occupying the Edge and the Underneath- 'Other' Urban Public Spaces
by Karen A. Franck
• As found. Use ,Meaning and Re-appropriation of contentious Urban Spaces
by Maren Harnack, Martin Kohler
• Infrastructural Form, Interstitial Spaces and Informal Acts
by Ed Wall
• Creation of Trans-Local Spaces
by Stefanie Bremer, Henrik Sander

Samples
• Burnside and DIY Skatepark Movement
by Thomas Hauck
• I-5 Colonnade Park
by Evergreen Mountain Bike Alliance John Roloff
• Milwaukee Marsupial Bridge and Urban Plaza
by La Dallman Architects

INFRASTRUCTURAL URBANISM AND CONTEXT
• Shaping the well-connected City- Infrastructure and Contemporary Urban Design
by Cordelia Polinna
• The Quest for the Good Road: A Short History of Road Infrastructure and the Public Sphere in Belgium
by David Peleman
• From Transit to Place- Urbanisation of Traffic Infrastructure: Exemples from Switzerland
by Ronal Züger
• Shaping the Royal Docks with Infrastructure
by Tobias Goevert

Samples
• Slusse, Social Infrastructure
by Bjarke Ingels Group
• Barcelona Ring Road Projects
by Martinez Lapeña- Torres Arquitectos Ravetllat-Ribas arquitectes
• Highway..ing
by SMAQ

INFRASTRUCTURALl LANDSCAPES
• The Role of Infrastructural Landscapes within the Image of the city
by Eduardo Rico
• Infrastructural Landscape: Beyond Memory and Metaphor
by Georges Farthat
• Squatting Infrastructure
by Chrsitian Werthmann

Samples
• Extending the Public Realm
by Thomas Hauck, Regine Keller
• Elastic Landscape- Seeding Ecology in Public Space and Urban Infrastructure
by Susannah C. Drake


ABOUT THE AUTHORS
Thomas Hauck landscape architect and artist. Founded the artists' group Club Real. Since 2005 Assistant Professor at the Department of Landscape Architecture and Public Space, Technical University Munich. Since 2005 Assistant Professor at the Department of Landscape Architecture and Public Space, Technical University Munich.
Regine Keller landscape architect and urban planner. Founded keller landschaftsarchitekten (Keller & Damm since 2008) in 1998 with a focus on landscape architecture and urban planning. Since 2005 Professor of Landscape Architecture and Public Space at the TUM (Technical University Munich). Since 2009 Dean of the Faculty of Architecture at the TUM.
Volker Kleinekort architect and urban planner. In 2003 he founded bK, a transitionary studio between architecture and urban landscape. Since 2005 research and teaching as Assistant Professor at the Department of Landscape Architecture and Public Space at the TUM. Since 2009 Professor for Urban Design and Housing at the University of Applied Sciences in Wiesbaden.
---
Online resources and links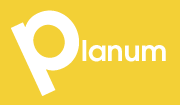 Planum
The Journal of Urbanism
ISSN 1723-0993
ISSN 1723-0993 | Registered at Court of Rome 4/12/2001, num. 514/2001
Web site realized by ChannelWeb & Planum Association | Powered by BEdita 3