Life between buildings Using public space
Jan Gehl
, 2003 | ISBN 87 7407 283 8
Danish edition available
This book is the best source for understanding how people use public spaces in our cities. Published in many languages since 1971, it continues to be the undisputed basic introduction to the interplay between public space design and social life. Now available in its fifth English language edition.

---
CONTENTS
Foreword by Ralph Erskine
Acknowledgements
Preface
1. Life between buildings
Three types of Outdoor Activities
Life between Buildings
Outdoor Activities and quality of Outdoor Space
Outdoor Activities and Architectural Trends
Life between Buildings - in Current Social Situation
2. Prerequisites for planning
Processes and Projects
Senses, Communication, and Dimensions
Life between Building - A Process
3. To assemble or disperse: City and Site Planning
To Aseemble or Disperse
To Integrate or Segregate
To Invite or Repel
To Open Up or Close In
4. Spaces for walking, places for staying: Detail Planning
Spaces for Walking - Places for Staying
Walking
Standing
Sitting
Seeing, Hearing, and Talking
A Pleasant Place in Every Respect
Soft Edges
Bibliography
Illustration credits

ABOUT THE AUTHOR
Jan Gehl, born in 1936. Architect, Professor at the Center for Public Space Research, School of Architecture, Royal Danish Academy of Fine Arts. Partner of Gehl Architects - Urban Quality Consultants. International teaching includes universities in Edinburgh, Vilnius, Oslo, Toronto, Calgary, Melbourne, Perth, Berkeley, San Jose, Guadalajara and Cape Town, and consultancies for London, Melbourne, Adelaide, Perth, Wellington, Riga and Amman. Jan Gehl has been awarded the "Sir Patrick Abercrombie Prize for Exemplary Contributions to Town Planning" by the International Union of Architects, as well as an honorary doctorate from Heroit-Watt University in Edinburgh.

---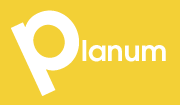 Planum
The Journal of Urbanism
ISSN 1723-0993
ISSN 1723-0993 | Registered at Court of Rome 4/12/2001, num. 514/2001
Web site realized by ChannelWeb & Planum Association | Powered by BEdita 3