City Rules.
How regulations affect urban form
Emily Talen, with a Foreword by Andrès Duany
Published by Island Press
Washington, Covelo, London, 2012 | ISBN 9781597266925
"Zoning rules shape countless aspects of everyday American life, from where people live to how they get to work. However, the piecemeal manner in which the rules have been assembled over the past century has made it challenging to create more vibrant and livable urbanism".

In City Rules: How Regulations Affect Urban Form, urban scholar Emily Talen writes, 'this is a story of how rules affect the physical character of a city'. In it, she traces the evolution of regulations and shows how they have shaped our cities. From its European predecessors to the first American zoning regulation in 1916 New York City, she explores the motivations behind these rules. Current zoning often mandates single uses in homogenous, sprawling suburbsóeven as urban analysts see growing demand for mixed-use, compact, walkable neighborhoods.

In City Rules, Talen shows us where zoning went wrong. By connecting specific codes to the neighborhoods they produced, she uses full-color illustrations to show how well-intentioned rules have left cities unable to adapt to the changing desires of their residents. She shows how more flexible approaches, such as form-based codes, can reverse the damage caused by pattern- and use-based codes.
With examples of rules from across America, as well as from Europe, City Rules is a comprehensive and comprehensible look at how we have let regulations dictate the form of our citiesóand how we can use them to make our cities better.


---

CONTENTS

Foreword
Acknowledgements

• Introduction
• Regulating Place
• Pattern
• Use
• Form
• Reform
• Conclusion

References
Index

ABOUT THE AUTHOR
Emily Talen is professor in the School of Geographical Sciences and Urban Planning and Director of the Phoenix Urban Research Lab at Arizona State University. She is also Coeditor of the Journal of Urbanism.
Online resources and links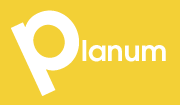 Planum
The Journal of Urbanism
ISSN 1723-0993
ISSN 1723-0993 | Registered at Court of Rome 4/12/2001, num. 514/2001
Web site realized by ChannelWeb & Planum Association | Powered by BEdita 3