Cities in Transition
Power, Environment, Society
Wowo Ding | Arie Graafland | Andong Lu
Published by NAI010 Publishers, 2015 | ISBN 9789462082434
At the moment, half of the world's population lives in cities. Within two decades, this figure will increase to 60 per cent. Extreme wealth and extreme poverty occur alongside each other, but cities remain magnets that attract huge masses of people. For many, cities offer the opportunity for work and income, education and better facilities. Using eight different themes, this book offers an intriguing picture of these developments and of our global future.




Cities in Transition investigates the recent urban and political-economic developments in North America, South America, Europe, South Africa and China. It features contributions by 30 experts in the field, including Saskia Sassen, Fulong Wu, M. Christine Boyer, Vittorio Lampugnani, Eric Swyngedouw, Marc Angélil, Joan Busquets, David Grahame Shane, George Baird and many others. The book closes with the urban developments in China, with the urgency of education and research formulated by a dozen deans of influential Chinese universities.
---

CONTENTS

INTRODUCTION: ACCELERATED URBANIZATION | 8
Wowo Ding, Arie Graafland, Andong Lu

SECTION I: URBANITY AS SOCIAL CONSTRUCT
Introduction | 38
Wowo Ding, Arie Graafland, Andong Lu
For a New Foundation of the Discipline of Urban Design | 40
Vittorio Magnago Lampugnani
Informality as a Response to Extreme Urbanism:
The European City 1860-1939 | 46
Nicholas Bullock
Public Space: Cultural/Political Theory/Street Photography | 56
George Baird

SECTION II: GLOBALIZATION/ RAPID URBANIZATION/ INEQUALITY
Introduction | 76
Wowo Ding, Arie Graafland, Andong Lu
At the Systematic Edge: Can Cities Be Bought? | 78
Saskia Sassen
Planetary Urbanizations, the Promises of Eco-Urbanity, and the Shadow of Combined and Uneven Apocalypse | 92
Erik Swyngedouw
An Archeology of the Metacity | 104
Brian McGrath, S.T.A Pickett
The Aoyama Apartment Block | 136
Winny Dijkstra

SECTION III: UNEVEN URBAN DEVELOPMENT
Introduction | 144
Wowo Ding, Arie Graafland, Andong Lu
Big Floods, Hard Infrastructure and 'Weak' Plans:
Megacity Vulnerability and the Case for Diversified Instruments for City-Making | 146
Stephen Cairns, Herlily and Eva Friedrich
Designing Corridors of Conflict Suspension: Spatial Practice in the Search for Peace in Colombia | 166
Felipe Hernández
Contesting Neoliberal Urbanization: The Mexican Case | 186
Heidi Sohn
Wilderness of Mirrors: Reflections on Territorial Agency | 212
Marc Angeli, Cary Siress

SECTION IV: PRACTICE/ URBAN DEVELOPMENT/ LANDSCAPE | 220
Introduction | 220
Wowo Ding, Arie Graafland, Andong Lu
Fibercity - An Urban Reorganization Theory for an Age Shrinkage | 222
Hidetoshi Ohno
Cities and Urban Plans: New Issues and New Emerging Paradigms | 232
Joan Busquets
Two Projects by West 8 Urban Design & Landscape Architecture | 270
Two French Projects by MVRDV | 286

SECTION V: AFRICAN URBANIZATION
Introduction | 308
Wowo Ding, Arie Graafland, Andong Lu
Epistemological Practices of Southern Urbanism | 310
Edgar Pieterse
Imagining the MegaCity:
Toward Reconfigured Urban Orders in (South) Africa | 326
Iain Low
Constructing the Singapore of Africa | 346
Michiel Hulshof, Daan Roggeveen

SECTION VI: SMART CITIES/ INFORMATION TECHNOLOGY
Introduction | 362
Wowo Ding, Arie Graafland, Andong Lu
Smart Cities or Smart Urbanism? | 364
Maarten Hajer, Ton Dassen
The 'Smart City' in the Twenty-First Century | 382
M. Christine Boyer

SECTION VII: CHINESE URBANIZATION
Introduction | 408
Wowo Ding, Arie Graafland, Andong Lu
Chinese Rapid Urbanization and the Metacity | 410
David Grahame Shane
Architecture and Urbanism in Networked Urbanization: New Urban Questions in the Formation of Metropolitan Regions and the Challenges of Metropolitan Governance in China | 438
Chu-joe Hsia
The Resilient City: A Strategy for Making Our Chinese Cities More Sustainable, Reliable and Affordable | 444
Wowo Ding
Towards a People-Oriented Urbanisation, 2015-2025 | 458
Arjan Harbers, Jan Bakkes

POSTSCRIPT: EDUCATION AND RESEARCH IN CHINA:
SIX DEANS, SIX PERSPECTIVES
The Open-Ended Teaching of Architectural Design | 475
Weimin Zhuang
Some Ideas on the Development of Contemporary Architectural Education in China | 478
Jianguo Wang
Some Reflections on Architectural Education in the Era of Big Data | 482
Hongyuan Mei
Social Development and the Developing Architecture | 485
Lingling Zhang
Architectural Education as the Mainstay of China's Rapid Urbanization | 486
Baofeng Li
My Two Thoughts Stimulated by the Overall Set-up of This Seminar | 488
Lei Xu

BIBLIOGRAPHIES | 490


ABOUT THE AUTHORS:
Wowo Ding is Professor and Dean of the School of Architecture and Urban Planning at Nanjing University, the team leader of Urbanism, as well as a leading professor of Architectural and Urban Design at the same university. As a professor, she is a council member of the Chinese National Supervision Board of Architectural Education and the China Institute of Architectural Education and Accreditation. She has received many design and research awards for urban projects and became Executive Director of Jiangsu Civil Engineering and Architectural Society. She is widely published and has built a bridge between research and practice, and led a research group to complete the National Natural Science Foundation of China (NSFC) in the area of quantitative analysis of urban physical form | Arie Graafland is an independent researcher to Nanjing University, Faculty of Architecture and has been working on this publication and the preceding conference on urbanization. He was a visiting research professor at the University of Hong Kong (HKU), and DAAD professor at Anhalt University, teaching at the DIA in Dessau. He was professor in Architecture Theory at the Faculty of Architecture, TU Delft until 2011 (emeritus). Dr. Graafland was awarded the Antoni van Leeuwenhoek chair in 1999 and founded the Delft School of Design (DSD) in 2002. He was the editor of The Delft School of Design Series on Architecture and Urbanism with 010 Publishers. Together with Harry Kerssen he is principal of Kerssen Graafland Architects in Amsterdam. He lives in Amsterdam | Andong Lu is Professor in Architecture and Urbanism at Nanjing University. He completed his PhD at Darwin College, University of Cambridge, and was a Fellow of Wolfson College. His current interest focuses on the urbanism and narratives in Chinese cities and the modern transition of Chinese architecture. He has published widely in academic journals, including the Journal of Architecture, Architectural Research Quarterly, Architectural Journal, Time + Architecture and World Architecture, and is working on Investigate-It: Design Research Revisited, a special issue of Architecture Design. He is also an architect and filmmaker.
---
Online resources and links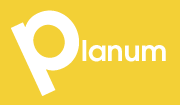 Planum
The Journal of Urbanism
ISSN 1723-0993
ISSN 1723-0993 | Registered at Court of Rome 4/12/2001, num. 514/2001
Web site realized by ChannelWeb & Planum Association | Powered by BEdita 3