Architectural and Program Diagrams 1
Construction and Design Manual
Miyoung Pyo, Seonwook Kim
Published by DOM publishers, 2012 | ISBN 978-3-86922-2
Architecture can be as full of suspense as a graphic novel. Similar to comic strips or graphic novels, diagrams are a visual medium of communication. This makes them easy to understand even across linguistic and cultural boundaries and an ideal method of communicating ideas to clients. Today, architectural diagrams are no longer mere aids to explaining a design or reducing an idea to a simple outline, but have emerged as an art form of their own among the creative skills related to planning and building.

The title Architectural and Program Diagrams in the series "Construction and Design Manual" brings together more than 400 pages from a predominantly international avant-garde and offers an overview of the state of the art in architectural representation across a spectrum extending from simple arrow diagrams to sober graphs and highly elaborate, often somewhat surreal collages and computer animations which trigger a wide range of intellectual and emotional responses. Diagrams tell stories. Those able to read them can follow the process by which ideas and thoughts take visual shape, find aesthetic form and, if all goes well, become part of the built environment.
Two essay, total 967 images, 48 projects by 10 architects compose the book.

---

CONTENTS:

DIAGRAM AS "BATTLE MAP"
by Manuel Gausa
DIAGRAMS
by Ben van Berkel & Caroline Bos

PROJECTS AND DIAGRAMS | 48 Projects by 10 Architects

• ATELIER DATA
Mulemba House
Faro Beach
UGM - New Maribor Art Galley
Q&A

• BudCud
Shinkenchiku
Cheongan Tower
Urban Coctail
Q&A

• Ecdm
Housing in Paris
Housing in Mulhouse
T8 Paris Rive Gauche
Student Housing In Toulouse
Claudebernard
Q&A

• Ecosistema urbano architects
House of steel and wood
Softly
Urban Voids
Metropolitan waterpark, Zaragoza Expo 08
Ecoboulevard of the new suburban extension of Madrid
Q&A

• Franz
BGG
DGL Sporthalle Graz
Expo Shanghai
JZ
LJH
PHY
STM
WU
Q&A

• Gausa+Raveau actarquitectura
CHI-CHI Taiwan Eartquake Memorial Park
Fuerteventura
Gwangju Multicultural Strings Cities
Tornado Tower
Q&A

• GINSENG CHICKEN ARCHITECTURE PC
IT Convergence center
Random Access + Formal Purity
Superoceano
The Beacon: Union Station 2020
Garage City
Q&A

• Interface Studio Architects
R+R House
The Granary
Newark Lo-Lo
Life Swap
Q&A

• JDS Architects
Beirut House of Arts and Culture
Low Energy Housing
Taipei POP Music Center
United in diversity
Ama Headquarter Masterplan
Intense Laagbouw Groningen
Q&A

• KWK PROMES
Aatrial House
Broken House
Hidden House
Single Family House in Bialy Bór
---
Online resources and links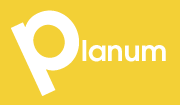 Planum
The Journal of Urbanism
ISSN 1723-0993
ISSN 1723-0993 | Registered at Court of Rome 4/12/2001, num. 514/2001
Web site realized by ChannelWeb & Planum Association | Powered by BEdita 3