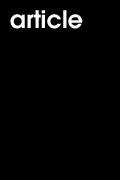 Biennal Herne 1999
Sustainable Development. A Challenge for Europe's Urban Regions: The 3rd Biennial of Towns and Town Planners in Europe
Giuseppe De Luca
To ensure the principle of sustainability as a fundamental provision in environmental, social and cultural life, as well as economic policy, planners, local authorities, inhabitants of towns, and the region to which they belong, should working togheter. This has been the opinion of the European planners who accepted the invitation of the SRL (Vereinigung für Stadt-, Regional- und Landesplanung e. V.) to the 3rd BTPE held in Herne (Ruhrgebiet, Germany), 14-17 September 1999, on occasion of the International Building Exhibition's finale, after 10 years for the regional development of former industrialised areas.
The 3rd Biennial has been an important contribution to implement the international dialogue on sustainable development of human settlements in urban agglomeration. But, according to the Biennial, this cannot be managed only on the local level. Even if sustainable development, as global mission, must be pursued at all levels of society and administration – from the state down to every single community – just at the regional level it is especially important because leaving conditions have regional connections.
Indeed, local and regional authorities are main actors of the development. Problems as efficient land use management, rational use of energy, recycling or re-employment of products and material, use of environmentally friendly techniques within the economy, water supply, public welfare, etc. cannot be tackled at local administrative borders. This means that it is essential to formulate valid proposals concerning regional development and spatial planning from the planner's point of view. A new, flexible and innovative regional planning system has to be developed; and, of course, an efficient regional models have to be defined and, pehaps, regional or sub-regional flexible institutions have to be created.
The 3rd Biennial has offered a platform for presenting, developing and exchanging new ideas among the regions of Europe. After the first plenary session where was analysed the global framework of the globalisation of economy that can nourished a gap in the develompent of the economic and social structures among the regions, the Biennial's work was divided in 5 Workshops.
The first, Perspective on Sustainable Development in Metropolitan Regions, has had as focus the need of the regional planning approach to compete at the global and european scale. The cases under discusion has been: Barcellona Metropolitan Region; Frankfurt/Rhine-Main Region; Emilia Romagna Region; Expo-Region Hannover; Budapest agglomeration; Randstad-Zuidvleugel.
Main conclusions were that the local level need more and more the regional level to negotiate and compete at all levels. At the same time the regional co-operation is needed to exploit local opportunities to achieve sustainable development. Just because the regional level both is the most appropriate level for strategic, dynamic, permanent adapting, flexible, and integrated planning; can aid local or metropolitan or regional identity in a national perspective.
This need that, from a planning point of view, regional definition can be flexible, or better different regional planning zones for different spatial issues can be used, even if there are institutional fixed regional borders.
The second Workshop, Structural Changes in Agglomerations: co-operation and land-use management, has had this main question: which future for further industrial agglomerations? Sustainable development of former industrial areas demand new ways of land use management and co-operation; at the same time old industrialised areas have definied local identity that cannot be annuled. The case studies presented have been those of: Nord-Pas de Calais; Ruhrgebiet; Stuttgart; Liguria Region; North-West England. Three main conclusions were carried out. The experience of the process in Europe shows that "Blue-print" and authoritarian methods cannot be used many more and, consequently, implementing demonstrative project is essential to show the road ahead of; the necessity of an integrated approach because sectorial policies should be combined and optimised with environment, economy, land use, infrastructures, even using emblematic sites to give back confidence and restore hope; the invention of new governance tools both to implement the maximun of institutions, associations, inhabitants, etc. as main actors of these transformations, and to prevent conflicts.
The third Workshop, Urban Regions in Expansion: cooperation and management of development, has had as focus how (re)development can be facilitated in a sustanaible way. Although it was noticed that economic development leading to the accumulation of capital in itself tends to affect the environment in a negative way and also prosperty leads to the increase of use of products and invironment, it was felt yet useful to discuss the relatively little positive achievements. But sustainability is still far away. The case studies discussed have been those of: Nantaise agglomeration; Region Starkenburg; Großraum Braunschweig; Catania area; Groene Hart; Flevoland; Avon area.
Three fields of discussion was developped: the necessity of cultural change, indeed community participation, istititutional aspects, urban management and governance are seen as important means to involve as many as possible actors and interests by the development; the protection of open space can be a rather general policy in various regions (defence policy); unaccessibility, congestion and pollution are reported in all regions, it is recognised that this problem results from spatial dispersal of activities.
The fourth Workshop, Regions in Up Heaval: coping with economic structural change, has had as focus the strategies for change and the landscape development. This section was the most rich as case studies presented: Green Dynamic Region of South-Eastern part of Jutland; Dessau, Bitterfeld, Wittenberg; the economic region Chemnitz-Zwickau; the future region Southern Surroundings of Leipzing; Lower Silesia; City of Targu Mures; Samara agglometation; Maribor. The changing experience of these areas carried out five sets of questions: the necessity for regional co-operation in relation of the territorial competion; co-operation across sectors and between private enterprises and public authorities is crucial for obtaining good results; planning process, at regional and local level, is the basis for project successful; partecipation of citizens to influence all decisions is the most important thing; international and national funds can be the basic strategic goal for any spatial policy of regeneration.
The five, and last Workshop, Rural Areas: process of transformation, has had a very large focus. The different purposes within the special national context that is involving main rural areas in Europe. In many countries, rural areas can be found in different phases of transformation, from farming to tourist or service industries. These transformations are going to change environment and the local identity: how to preserve all? The experciences presented have been those of: Area Bodensee-Obrschwaben; Mid-West Regiona Authority; Mining Areas of Aragon; the region Erlach und östliches Seeland. The presentation of the cases and the discussion lined up vey well with the problems carried out in the Agenda 21. In rural areas there is the need to enhance competitiveness in agriculture by producing environmental-friendly production, and, at the same time, protecting animals and spatial environment. The rural tourism is a very new aspect to create local opportunities: villages are renovated, policies to re-use old building against dispersion are developed, so as the development of software firms and of telecommunication, or the creation of cultural parks. In any case there is a great problem between these changes and the loss of local and regional identity. It should be maintained together with traditional economic structures, in this sense strategies of co-operation are felt to be crucial towards a sustainable development and the principle of subsidiarity should be activated from the state to local level.
In the last plenary session was discussed the Workshops' conclusions. Beside the debate about projects, experiences, activities has been very interesting, the main goal of the Biennial was the idea that projects of change con no longer be handled on a basis of the individual municipality. Aims such as organising the circulation of materials, land use management to avoid urban sprawl, the organisation of transport or the location of shopping centres, as part of sustainable town development, reamins improper as long as decisive ecological, economic and social/cultural issues are only dealt with on a local level without being connected to the regional context.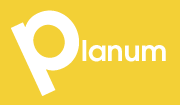 Planum
The Journal of Urbanism
ISSN 1723-0993
ISSN 1723-0993 | Registered at Court of Rome 4/12/2001, num. 514/2001
Web site realized by ChannelWeb & Planum Association | Powered by BEdita 3