25 July 2016 – 5 August 2016
Architectural Design Workshop | ARCHIP Summer 2016 BUILDING PRAGUE
ARCHIP Architectural Institute in Prague
Prague, Czech Republic
DEADLINE: No Specific Deadline
ARCHIP Architectural Institute in Prague
Hosted and organized by: Miralles Foundation (Spain), Jacub Cigler Architekti (Czech Republic)


Participants will propose architectural interventions as part of a "real-world project" also study other iconic urban, architectural and historic sites in Prague, which is one of the richest historic architectural environment in Central Europe. Through analysis of context, students will propose an appropriate contemporary interventions responding to scale, massing, materials and cultural context of the city. 
 
---

WORKSHOP COST
•  1300 EURO, including accommodation
•  900 EURO, without accommodation

THE FOLLOWING ITEMS ARE INCLUDED IN THE COSTS:
• 230 Euro/ $300.00 USD Non-refundable Application Fee 
• Tuition for the Workshop (3 credits)
• Housing in Prague, if chosen. Dormitory style housing will be offered.

FOR MORE INFORMATION AND CONTACTS
• +420.240.201.160
• ARCHIP Architectural Institute in Prague website

ARCHIP is a newly established, private College of Architecture located in the center of Prague. It offers 3-year Bachelor degree in English, accredited by the Czech Ministry of Education, reciprocal within the EU (180 credits). Learn more at www. archip.eu and www.faceb00k.c0m/archip.eu.  
---
Event schedule:
Start: 07-25-2016
End: 08-05-2016.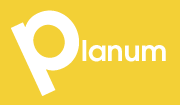 Planum
The Journal of Urbanism
ISSN 1723-0993
ISSN 1723-0993 | Registered at Court of Rome 4/12/2001, num. 514/2001
Web site realized by ChannelWeb & Planum Association | Powered by BEdita 3