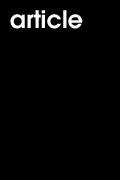 Seaside Tourism Monoculture versus Sustainability. The erosion of the social contract in the Rimini model.
Mass tourism is related to the industrial society and to the emerging of the fordist production system. It becomes a settled activity, based on large scale consumption standardization and is insensitive to environmental priorities. Our objective is to discover if it is possible, how to reconsider the development model of a mass coastal tourism destination, according to sustainable development.
The case study chosen is the Rimini region. The area has 2714 accommodating facilities (2002), 126.585 beds (1999) and 144.390 conference tourism participants (1999). A economic system based on family firms and middle size companies with a long tradition in accommodation services (since 1843) .
Since 1989, after an environmental disaster involving extraordinary mucilage growth through pollution, new approaches in planning policies were devised. Sustainability strategies applied in integrated planning policies were confronted with environmental priorities and socio-economic instability as a result of the decline of the traditional development model of coastal destinations. In order to transform from a traditional seaside resort to a new tourist destination, new development areas (like the trade fair, funfair and water themes parks other then a new centrality for cultural and congress tourism) were planned in combination with new strategic infrastructures (a new marina, car parks, cycle lanes), diversifying the tourist offer.
A UE LIFE project, in collaboration with Calvia, Spain and other Mediterranean destinations, was promoted in order to inform tourists, citizens and tourist operators of environmental concerns. Guidelines for hotels regarding green purchasing and incentives on sustainable bathing establishments were promoted. To stimulate larger actor participation, the Agenda 21 decision process was also activated.
The strategic reflection on the development model and the consequent planning actions, has also created new conflict areas, e.g. the emergence of anti-tourist attitudes and conflicts between economic stakeholders.
Using the Rimini case study we can analyse the elements which characterize the evolution from mass tourism to a sustainable tourism destination.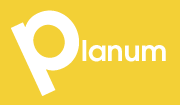 Planum
The Journal of Urbanism
ISSN 1723-0993
ISSN 1723-0993 | Registered at Court of Rome 4/12/2001, num. 514/2001
Web site realized by ChannelWeb & Planum Association | Powered by BEdita 3