Urban Voids as a Resource
for the Design of Contemporary
Public Spaces
Andrea Di Giovanni
ABSTRACT [ENG]
At the beginning of this new century, cities appear to have changed significantly. At the basis of this profound change there lies, in particular, the drastic redefinition of the relationship between used and unused spaces in urban contexts in which the presence of emptiness becomes pervasive and characterizes broad areas.
However, empty space often, at least potentially, constitutes an important resource for cities, which, with some work, could be made possible by: redefining the urban welfare apparatus; producing innovation and environmental sustainability; regenerating individual spaces, with reverberating positive effects in nearby contexts; and reconnecting previously interrupted settlement tracts.
In this perspective, it is necessary to precisely identify the resources (often scarce and not immediately available), their possible uses, activation times, and subjects that can be involved or those potentially interested in defining some possible interventions.
With increasing frequency in these conditions, landscape interventions and tactical urbanism create strongly contextual solutions defined from time to time — in the best cases — with respect to the needs and means of local living. In general, these experiences are interesting for the attempts made to innovate with the urban space.

DOWNLOAD ENGLISH FULL ARTICLE!
Di Giovanni A. (2018), "Urban Voids as a Resource for the Design of Contemporary Public Spaces", Planum. The Journal of Urbanism, Magazine Section, no. 37, vol II/2018, pp. 1-28.


---

ABSTRACT [IT]
Agli inizi di questo nuovo secolo le città ci appaiono profondamente cambiate. Alla base di questo profondo cambiamento è soprattutto la drastica ridefinizione del rapporto fra pieni e vuoti entro una condizione urbana in cui la presenza del vuoto diviene pervasiva e caratterizzante ampie parti.
D'altro canto però, non di rado, il vuoto costituisce almeno in potenza una risorsa importante per le città, lavorando la quale diventa possibile ridefinire gli apparati urbani del welfare; produrre innovazione e sostenibilità ambientale; rigenerare singoli spazi riverberando effetti positivi sui contesti prossimi; riconnettere trame insediative precedentemente interrotte.
In questa prospettiva diventa essenziale individuare con precisione le risorse (spesso scarse e non immediatamente disponibili), i loro possibili impieghi, i tempi di attivazione e i soggetti coinvolgibili o quelli potenzialmente interessati alla definizione di alcuni interventi possibili.
In queste condizioni, sempre più frequentemente, gli interventi di landscape e tactical urbanism approntano soluzioni fortemente contestuali, definite di volta in volta – nei casi migliori – rispetto alle necessità e ai modi di abitare locali.
Si tratta in genere di esperienze interessanti per i tentativi d'innovazione dello spazio urbano che propongono.

DOWNLOAD ITALIAN FULL ARTICLE!
Di Giovanni A. (2018), "Vuoti urbani come risorsa per il progetto dello spazio pubblico contemporaneo", Planum. The Journal of Urbanism, Magazine Section, no. 37, vol II/2018, pp. 1-28.
---

Andrea Di Giovanni | Architect, PhD in Territorial and Environmental Planning, Researcher and Assistant Professor in Urbanism at the Department of Architecture and Urban Studies of the Politecnico di Milano where he teaches Urban Planning. He collaborated on the General Town Plan of the Municipality of Jesi (2003-2006), on the Town Planning Regulations of the Municipality of Bologna (2007) and on the Strategic Document for the Regional Territorial Plan of the Emilia Romagna Region (2008-2009). He has carried out participatory planning experiences and carried out financed research activities on behalf of Universities and public and private institutions. Author of severa essays and articles and of the book "Spazi comuni. Progetto urbanistico e vita in pubblico nella città contemporanea"(Carocci 2010). 
Andrea Di Giovanni | Architetto, Dottore di ricerca in Pianificazione territoriale e ambientale e Ricercatore in Urbanistica presso il Dipartimento di Architettura e Studi Urbani del Politecnico di Milano dove insegna Urbanistica. Ha collaborato alla progettazione del Piano regolatore generale del Comune di Jesi (2003-2006), del Regolamento Urbanistico Edilizio del Comune di Bologna (2007) e del Documento strategico per il Piano Territoriale Regionale della Regione Emilia Romagna (2008-2009). Ha condotto esperienze di progettazione partecipata e svolto attività di ricerca finanziata per conto di Atenei e Istituzioni pubbliche e private. Autore di saggi e articoli e del volume "Spazi comuni. Progetto urbanistico e vita in pubblico nella città contemporanea" (Carocci 2010). 
---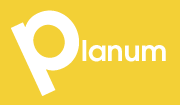 Planum
The Journal of Urbanism
ISSN 1723-0993
ISSN 1723-0993 | Registered at Court of Rome 4/12/2001, num. 514/2001
Web site realized by ChannelWeb & Planum Association | Powered by BEdita 3