Retrofitting Suburbia
Urban Design Solutions for Redesigning Suburbs
Ellen Dunham-Jones and June Williamson
Published by John Wiley and Sons, 2009 | ISBN 978 04 7004 1
A guide, with multiple case studies, for redeveloping out-of-date suburban developments into more urban, sustainable places. The last fifty years have been dominated by the reproduction of sprawl development patterns: the big project for the next fifty years will be retrofitting sprawl into sustainable places.
Considerable attention has been paid by practitioners and academics to development in urban cores and new neighborhoods on the exurban periphery. But in between, the out-of-date and unsustainable developments in existing suburbs also provide enormous opportunities for regeneration. Retrofitting Suburbia. Urban Design Solutions for Redesigning Suburbs is a comprehensive guidebook for architects, planners, urban designers and developers that illustrates how existing suburban developments can be redesigned and redeveloped into more urban and more sustainable places.

Framing the larger arguments advocating this kind of suburban evolution, the authors show how development in existing suburbs can absorb new growth and evolve in relation to changed demographic, economic, and regional conditions. Beyond simply re-skinning buildings or changing use, the best suburban retrofits systemically transform their neighborhoods, increasing connectivity and walkability, while contributing to affordability, transit, and sustainability. Innovative case studies provide on-the-ground examples of successful attempts at: retrofitting regional malls, shopping centers and office parks; adaptive reuse of big box stores; urbanizing residential subdivisions; converting apartment complexes for new demographics; transforming commmercial strip corridors. At once intelligent analysis, hands-on guide, and urgent call to action, Retrofitting Suburbia will open the way for architects and urban planners interested in sustainability and smart growth to recognize the opportunities in our oft-neglected suburban landscape.
---

CONTENTS

Preface

Introduction
Urban versus suburban form
Why retrofits? Why now?
Organization of the book
Acknowledgements

PART I.
The Argument
1. Instant Architecture, Istant Cities, and Incremental Metropolitanism
Instant cities and suburban retrofits
Instant architecture, instant public space
Incremental metropolitanism
How sustainable? How urban?
Portfolio of Suburban Retrofits

PART II.
The Example
2. Retrofitting Garden Apartments and Residential Subdivisions to address density and the new demographics
Never homogenous? The new suburban history
Demographic changes
Retrofitting Policy
Retrofitting residential subdivisions (+ examples)
Reintegrating garden apartment buffer sites (+ examples)
Tomorrow's suburbanites
3. Residential Case Study: Changes to 'Levittown'
The earliest postwar suburbs are sixty years old
Demographic Diversity in Levittown, Willingboro, and Park Forest
Failure and Redevelopment of Retail Properties
Resistance to Change in Residential Patterns
Diversifying Housing Choices
Paths Toward Further Change
4. From Commercial Strips to Social and Sustainable Infrastructure
Third places in suburbia?
History of the strip and its building types (+ examples)
Adaptive re-use of big boxes and strip malls for community-serving activities (+ examples)
Retrofitting shopping centers - the middle scale (+ examples)
Retrofitting the corridors themselves: Designing for Mobility or Access or Both (+ examples)
Retrofitting the urban structure of commercial strips (+ examples)
5. Strips Case Study: Mashpee Commons, Cape Cod, Massachusetts
Attaching to a well-established fragment of urbanism
6. From Regional Malls, to New Downtowns Through Mixed-Use and Public Space
The significance of public space
A brief history of malls
Dead and dying malls
Changing uses to meet local needs
From enclosed malls to new downtowns
Infilling around a live mall
The role and form of mixed-use and public space in retrofitted malls
7. Mall Case Study: Cottonwood, Holladay, Utah
From concept to press release
8. Mall Case Study: Belmar, Lakewood, Colorado
'Enrich your Life, Not your Lawn' in Lakewood's new downtown
9. Edge City Infill: Improving Walkability and Interconnectivity
Redirecting Edge Cities
The evolution of edge and edgeless cities
Infilling edge cities
Edge city retrofits across multiple parcels
The future of edge cities
10. Edge City Case Study: Downtown Kendall/Dadeland, Miami-Dade County, Florida
Zoning the creation of new blocks and squares over multiple parcels
11. Office and Industrial Park Retrofits to Recruit the Creative Class
Suburban industrial parks, office parks, and corporate campuses
Non-concentric patterns of commuting
Recruiting the creative class
Retrofitting suburban workplaces
Retrofitting industrial parks
12. Office Park Case Study: University Town Center, Prince George's County, Maryland- -

Epilogue: The Landscape of Incremental Metropolitanism in 2050
Endnotes

Index

ABOUT THE AUTHORS:
Ellen Dunham-Jones is associate professor and director of the architecture program at the Georgia Institute of Technology. She has published extensively on urban design and criticism. She has taught at University of Virginia, MIT, and Lund University in Sweden and has been honored by DesignIntelligence, ACSA, and AIA for bridging theory and practice. She serves on several boards including the board of directors of the Congress for the New Urbanism and the editorial board of the journal Places.
June Williamson is associate professor of architecture at The City College of New York /CUNY. An urban designer and registered architect, she has authored design guidelines and consulted on numerous urban planning projects throughout the United States. She has been a visiting professor at Columbia University, Georgia Institute of Technology, University of Utah, and Boston Architectural College.

---
Online resources and links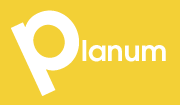 Planum
The Journal of Urbanism
ISSN 1723-0993
ISSN 1723-0993 | Registered at Court of Rome 4/12/2001, num. 514/2001
Web site realized by ChannelWeb & Planum Association | Powered by BEdita 3