Palimpsests: Biographies of 50 City Districts. International Case Studies of Urban Change
Paul Knox
Published by Birkhauser Verlag Barcelona - Basel - New Work, 2012 | ISBN 9783034608091
Knox' in-situ studies present 50 especially significant city districts from the whole of Europe and North America in words and pictures. His field research focuses on typologically outstanding city districts that have developed a high degree of individuality. Cities are the symbiosis of diverse districts: the smaller units serve to provide an important identity function: business centers and amusement districts such as the City and the West End in London, technology and science quarters (Adlershof in Berlin), designer districts such as the Zona Tortona in Milan and the Fashion District in New York.

Two other factors that play a major role are the conversion of industrial wastelands and new districts colored by a supranational capitalism or a sustainable or dubious planning – such as the Vauban residential quarter in Freiburg in South Germany or the Lower Ninth District in New Orleans.
Paul Knox also always analyzes how and why these districts have turned out the way they are: outlining their visible and also their hidden and often blurred "biography". A fascinating journey through space and time!


---

CONTENTS:

Preface
Introduction: Cities and Their Districts

• Abandoibarra, Bilbao (Regenerated district)
• Adlershof, Berlin (Science & Technology district)
• Ancoats, Manchester (Industrial suburb)
• Belgravia, London (Elite district)
• Boundary Estate, London (Social housing district)
• Bournville, Birmingham (Garden suburb)
• Bryggen, Bergen (Historic waterfront)
• Cary, Raleigh (Boornburb)
• The City, London (Financial district)
• Dorchester, Boston (Streetcar suburb)

• Eastern Harbour, Amsterdam (Waterfront district)
• Encino, California (Sitcom suburb)
• False Creek, Vancouver (Postindustrial district)
• Fashion District, New York (Garment district)
• Forest Hills Gardens, New York (Garden suburb)
• The Ghetto, Venezia (Ethnic district)
• Grands Boulevards, Paris (Retail district)
• Greenbelt, Maryland (New Town)
• Hollywood, Los Angeles (Media district)
• Hoxton, London (Neoboherriia)
• Hufeisensiedlung, Berlin (Social housing district)

• Isle of Dogs, London (Regenerated district)
• Kentlaricls, Gaithersburg (Neotraditional subdivision)
• The Kuip, Gent (Altstadt district)
• La Defense, Paris (Office district)
• Levittown, New York (Fordist suburb)
• Little Saigon, Los Angeles (Etlrincburb)
• The Loop, Chicago (Central Business District)
• Lower 9th District, New Orleans (Ethnic district)
• Le Marais, Paris (Mixed-use district)

• Mission District, San Francisco (Ethnic/Gay/Gentrified district)
• New Town, Edinburgh (Planned residential district)
• Old Town, Alexandria, Virginia (Historic district)
• Pike Place Market, Seattle (Market district)
• Prenzlauer Berg, Berlin (Gentryied district)
• Quaclrilatero della rnoda, Milano (Serniotic district)
• Riverside, Chicago (Railway suburb)
• Scharnhauser Park, Stuttgart (New Town)
• Schoneberg, Berlin (Gay district)
• Shaw, Washington, DC. (Ethnic district)
• South Beach, Miami (Destination district)
• SouthPark, Charlotte (Affluent suburb)
• Spitalfields, London (Transitional district)

• Temple Bar, Dublin (Cultural quarter)
• Theatreland, London (Entertainment district)
• Trastevere, Roma (Medieval suburb)
• Tysons Corner, Virginia (Edge City district)
• Quartier Vauban, Freiburg im Breisgau (Green district)
• Zahringerstadt, Bern (Altstadt district)
• Zona Tortona, Milano (Design district)

Index

ABOUT THE AUTHOR
Paul Knox is University Distinguished Professor and Executive Director of Long Range Planning at the College of Architecture and Urban Studies at Virginia Tech, in the United States. His most recent books include Metroburbia, USA (Rutgers University Press), Cities and Design (Routledge), and Small Town Sustainability (Birkhäuser Verlag, ehit Heike Mayer).
Online resources and links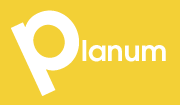 Planum
The Journal of Urbanism
ISSN 1723-0993
ISSN 1723-0993 | Registered at Court of Rome 4/12/2001, num. 514/2001
Web site realized by ChannelWeb & Planum Association | Powered by BEdita 3