New City Spaces
Jan Gehl, Lars Gemzøe
, 2006 | ISBN 87 7407 255 2
This book presents an overview of the developments in the use and planning of public spaces, and offers a detailed description of 9 cities and 39 selected public space projects from all parts of the World. The book is extensively illustrated by drawings, plans and photographs.
---
CONTENTS
Foreword by Lord Richard Rogers of Riverside
Introduction
Winning back public space
New City Life
Traditional uses of public space: Meeting place, marketplace and traffic space
Current uses of public space
New public spaces for new public life
9 cities - 9 public space strategies
9 cities- 9 public space strategies: introduction
Barcelona, Spain
Lyon, France
Strasbourg, France
Freiburg, Germany
Copenhagen, Denmark
Portlan, Oregon, USA
Curitiba, Brazil
Cordoba, Argentina
Melbourne, Australia

39 streets and squares
39 streets and squares: Introduction
Gammeltorv/Nytorv, Copenhagen, Denmark
Axeltorv, Copenhagen, Denmark
ankt Hans Torv, Copenhagen, Denmark
Ole Bulls Plass, Bergen Norway
Gustav Adolfs Torg, Malmo, Sweden
Main street in Kouvola, "Mansky", Finland
Broadgate Arena, London, England
Schouwburgplein, Rotterdam, The Netherlands
Konstantinplatz, Trier, Germany
Bismarkplatz, Heidelberg, Germany
Luisenplatz, Darmstadt, Germany
Rathausplatz, St. Plten, Austria
Champs-Elyseès, Paris, France
Place Vendome, Paris, France
Place Kleber, Strasbourg, France
Place de l'Homme de Fer, Strasbourg, France
Place de terreaux, Lyon, France
Place de la Bourse, Lyon , France
Place Charles Hernu, Villeurbanne, Lyon, France
Place Maison Carrèer, Nimes, France
Public spaces in Montpellier, France
Placa dels Paison Catalans, Barcelona, Spain
Placa del Sol, Barcelona, Spain
Placa del Clot, Barcelona, Spain
Placa del General Moragues, Barcelona, Spain
Placa Barange, Granollers, Spain
Plaza de Carlos III el Noble, Olite, Spain
Piazza Matteotti, Catanzaro, Italy
Piazza Vittorio Emanuele, Santa Severina, Italy
Public spaces in Gibellina, Italy
Piazza tartini, Piran, Slovenia
Cloud Gardens, Toronto, Canada
Village of Yorkvilee Park, Toronto, Canada
Place Berri, Montrèal, Canada
Pioneer Courthouse Square, Portland, USA
Welcome prak, Philadelphia, USA
Three squares in Qasr-Al-Hokm, Riyadh, Saudi Arabia
Tsukuba Centre Square, Tsukuba, Japan
Swanston Street Walk, Melborne, Australia
Appendix
Epilogue
Index: 39 public space projects
Illustrations
Photos
Acknowledgements
Project team

ABOUT THE AUTHOR
Jan Gehl, born in 1936. Architect, Professor at the Center for Public Space Research, School of Architecture, Royal Danish Academy of Fine Arts. Partner of Gehl Architects - Urban Quality Consultants. International teaching includes universities in Edinburgh, Vilnius, Oslo, Toronto, Calgary, Melbourne, Perth, Berkeley, San Jose, Guadalajara and Cape Town, and consultancies for London, Melbourne, Adelaide, Perth, Wellington, Riga and Amman. Jan Gehl has been awarded the "Sir Patrick Abercrombie Prize for Exemplary Contributions to Town Planning" by the International Union of Architects, as well as an honorary doctorate from Heroit-Watt University in Edinburgh.
---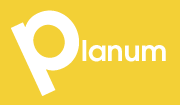 Planum
The Journal of Urbanism
ISSN 1723-0993
ISSN 1723-0993 | Registered at Court of Rome 4/12/2001, num. 514/2001
Web site realized by ChannelWeb & Planum Association | Powered by BEdita 3