LIMITS. Space as Resource
Vanessa Miriam Carlow
Published by JOVIS Verlag GmbH, 2016 | ISBN 978-3-86859-4
Space is a non-renewable resource. What happens when this resource becomes scarce and towns and cities can no longer expand? Is it possible to conceive of spatial development without expansion?
Two spatially restricted cities in Europe, West Berlin at the time of the Berlin Wall from 1961 to 1989, and London, which has been enclosed by a green belt since 1958 demonstrate the consequences and imperatives of such a scenario. If both cases are understood as the consequence of spatial limitation strategies, they provide insights into the challenges as well as the potential that such restrictions present in practice.



They show how spatially limited cities take a new direction in order to find their own particular form, structure, and aesthetics, and how this results in innovations in planning culture. Based on extensive map material and analyses, Limits: Space as Resource explores the spatial components of the complex question of sustainability at the urban scale, in order to contribute to a more in-depth and refined understanding of sustainable urban development.
---
CONTENTS

INTRODUCTION | 7
Sustainability: Many Concepts | 9
Two Examples from the Global North | 12
Space as Resources | 12
Spatial Expansion-An Automatic Urbanism? | 15
100%- Towards a One Handred Percent Urban World: Form and Practice | 18
Urban Density as Welfare-Creating Mechanism | 19
Space as a Resource: From Problem to Practice, a Proposition | 19
Hypothesis: Sustainability has a Form! | 22
Vision: LIMITS! | 23
London and Berlin-Two Caces | 26
Methodology: Sources and Data | 27
Notes | 27

LONDON GREEN BELT:
A MODEL FOR SUSTAINABLE DEVELOPMENT? | 31
From Idea to Landscape | 33
London's Green Belt Today | 38
From Landscape to Global City Infrastructure | 39
Airports | 39
M25 Motorway | 52
Radical Radial | 52
The Urbanization of the Green Belt | 53
London's Dominance of the Green Belt | 53
Expanding Infrastructure into the Green Belt | 62
Mineral Extraction and Waste Disposal | 63
Incrementation | 63
Exclusive Enclaves | 63
The Enclosed London and the Green Belt: A Dialectic Relation | 66
Openness to Projection: Bringing the London Green Belt
into the Twenty-First Century | 66
The London Green Belt: Conclutions | 69
Notes | 71

CONTAINED CITY WEST BERLIN | 75
West Berlin (1961-1989): A Citadel | 77
Containment: A New Spatial Paradigm | 84
Hyper-Connected City | 84
Berlin Through Networks | 86
Green and Dense City | 109
City of Productive Scarcity | 129
The Contained Berlin: Conclusions | 142
Outlook: Containment! | 147
Notes | 147

FROM THE RESOURCE SPACE TO LIMITS | 151
The Potentials of LIMITS | 154
The Limits of LIMITS | 157
Notes | 157

Acknowledgements | 158
Imprint| 159

ABOUT THE AUTHORS:
Vanessa Miriam Carlow is a professor at the TU Braunschweig (2012), where she heads the Institute for Sustainable Urbanism (ISU). She is a licensed architect and urban planner, and founder of COBE Berlin (www.cobe.de), a practice focusing on architecture, urban design, and research.
---
Online resources and links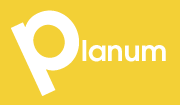 Planum
The Journal of Urbanism
ISSN 1723-0993
ISSN 1723-0993 | Registered at Court of Rome 4/12/2001, num. 514/2001
Web site realized by ChannelWeb & Planum Association | Powered by BEdita 3