Le financement du logement en France/ The funding of housing in France
Dossier documentaire réalisé pour la Direction Général de l'Urbanisme, de l'Habitat et de la Construction, et produit par le Centre de Documentation de l'Urbanisme
, 2002 | ISBN 2-11 082203 1
Les compétences en matière de logement en France ne sont pas décentralisées : le financement public du logement est de la responsabilité de l'État; cependant il s'agit, de fait, d'une compétence partagée principalement entre l'État et les collectivités territoriales.
Les collectivités locales ont la maîtrise de l'urbanisme sur leur territoire et celle de leur politique locale de l'habitat; ces deux dimensions sont incontournables dans la réalisation effective de programmes de logements, en particulier du point de vue de la mise à disposition de terrains pour la construction.
Enfin, la France se caractérise également par l'existence du mouvement HLM qui est le principal gestionnaire du logement social (900 organismes dont 300 offices publics dépendant d'une collectivité territoriale et 340 sociétés anonymes).
Ce document présente les grandes étapes du logement en France, les principales interventions financières publiques, les caractéristiques des aides et les publics concernés. Il fait enfin le point sur les organismes HLM.

Responsibility in the area of housing in France is centralised: financing for housing is the responsibility of the State; in practice, however, it operates on the basis of shared responsibility primarily between State and local authority.
The local authorities are responsible for urban planning and local housing policy in their locality; these two dimensions must necessarily be addressed in the effective implementation of housing policy, in particular for making land available for construction.
France is also characterised by the existence of a low-rent housing mechanism (HLM), the primary manager of local housing in the country (900 organisations, 300 public offices answerable to local authorities and 340 privately-run companies).
This document presents the history of housing in France, the principal financial interventions of the public institutions, the social policies and the privat-public contracts. It finally focuses on the HLM housing.

---


CONTENTS
ÉLÉMENTS DE CADRAGE
GÉNÉRALITÉS
LES GRANDES ÉTAPES DE LA POLITIQUE DU LOGEMENT
EN FRANCE
Les principaux textes législatifs

ANALYSE PAR SECTEURS DE FINANCEMENT
PRINCIPAUX AXES DE LA POLITIQUE
Secteur aidé
Secteur réglementé
Secteur libre
INTERVENTIONS FINANCIÈRES
Secteur aidé
· Les aides directes
· Les prêts
· Épargne logement
· La participation des employeurs à l'effort de construction
(PEEC)
· Les incitations fiscales
· Les aides à la personne
Secteur privé
Dépense de la collectivité pour le logement de 1997 à 2000
CARACTÉRISTIQUES DES AIDES ET PUBLIC CONCERNÉ
· PLUS, PLA-CDC et PLA-I
· Prêt à 0%

LES ORGANISMES HLM

GLOSSAIRE

BACKGROUND INFORMATION
GENERAL
THE MAJOR PHASES OF HOUSING POLICY IN FRANCE
The major legistative texts over the period

ANALYSIS BY FINANCING SECTOR
MAIN LINES OF THE POLICY
The subsidise sector
The regulated sector
The free market sector
FINANCIAL INTERVENTION
The subsidised sector
· Direct aid
· Loans
· Property acquisitions saving scheme
· Employer participation on the constructive effort (PEC)
· Jax incentives
· Individual allowances
The private sector
Local authority expenditure on housing from 1997 to 2000
CHARACTERISTICS OF PUBLIC SUBSIDIES AVAILABLE
· PLUS, PLA-CDC and PLA-I
· 0 % loans

HLM ORGANISATIONS

GLOSSARY OF TERMS
---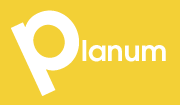 Planum
The Journal of Urbanism
ISSN 1723-0993
ISSN 1723-0993 | Registered at Court of Rome 4/12/2001, num. 514/2001
Web site realized by ChannelWeb & Planum Association | Powered by BEdita 3