Issue (COVIDEM) no.14 | Planum Readings | 1 Editoriale, 8 Letture 4 Scritti e 1 Diario fotografico, 2021
L'esperienza del confinamento domestico ha ribaltato, per un certo periodo, le nostre cognizioni di centro e periferia. Dov'è il centro, dove inizia la periferia in tempo di pandemia? Per tanti, la casa è stata il centro di tutta la vita urbana possibile. Ciascuna casa è stata il centro di un orizzonte urbano, determinando una periferia a qualche centinaio di passi dall'uscio. Il concetto di borderscape dà un senso a questa strana esperienza. Sebbene associato in genere alle zone di frontiera internazionali, il concetto trova interessanti applicazioni in città. Se è vero che il confinamento domestico moltiplica il centro in quantità che neppure Lefebvre sognava, con la tecnologia digitale a sostituire il raduno dei corpi, allora qualcosa di simile succede alla periferia.

Questa diventa il peripherein di cui parla Agostino Petrillo, una pratica in cui ne va di tutti gli abitanti della città. Il borderscaping urbano - con la casa al centro - è la costruzione di un orizzonte che accompagna l'andirivieni quotidiano, un genere di movimento al quale di solito prestiamo poca attenzione. Ristrutturando a fondo il nostro habitat quotidiano, il confinamento pandemico ha mostrato quel che era difficile cogliere nel corso della vita urbana precedente.

Che cosa? La centralità delle pratiche quotidiane della gente comune, la marginalità dei sistemi istituzionali di regolazione e controllo. La periferia è costituita dai poteri che tentano di far combaciare la propria territorialità con le consuetudini degli abitanti mediante una riproduzione mimetica. Cosa sono stati i decreti emergenziali del governo Conte emanati nel 2020 se non il tentativo di riprodurre, in forma regolamentare, le pratiche di una vita quotidiana ridotta ai minimi termini? La passeggiata con il cane, la spesa al supermercato più vicino, il jogging entro 200 metri da casa, sono una pallida copia regolamentare di altrettante pratiche di vita urbana. Presto si sono infatti autorizzate eccezioni per i comuni con meno di 5.000 abitanti, mentre nelle città fioriva una miriade di piccoli trucchi per eludere il confinamento. Irresponsabilità dei cittadini? Certo per alcuni sì, ma soprattutto la conferma che la vita quotidiana è all'origine della forma urbana.

FIRST COLUMN / ENGLISH ABSTRACT
The experience of home confinement overturned, for a certain time, our understanding of the centre and periphery. Where is the centre, where does the urban periphery begin in times of pandemic? For many, the home has been the centre of all possible urban life. Each house was the centre of an urban horizon, creating a periphery a few hundred steps from its door. The concept of borderscape makes sense of this strange experience. Although generally associated with international border areas, this concept finds useful applications in the city. Suppose it is true that home confinement multiplies the centre in quantities that not even Lefebvre dreamed of, with digital technology replacing the meeting of bodies. In that case, something similar happens on the periphery. As argued by Agostino Petrillo, the latter becomes rather a peripherein, a practice that affects all the inhabitants of the city. Urban borderscaping, with the house in the centre, is the construction of a horizon that accompanies our daily comings and goings, a kind of movement to which we usually pay little attention. The home confinement has shown what was difficult to realize during previous urban life by thoroughly restructuring our daily habitat.

What? The centrality of the everyday practices of ordinary people and the marginality of the institutional systems of regulation and control. The periphery is made up of powers that try to make their territoriality overlap with the habits of the inhabitants through a mimetic reproduction. What were the emergency decrees issued in 2020 by the Italian government if not an attempt to reproduce, in a regulatory form, the practices of everyday life reduced to a bare minimum? Walking the dog, shopping at the nearest supermarket, jogging within 200 meters of home are a pale regulatory copy of just as many urban life practices. Indeed, exceptions were soon authorized for municipalities with fewer than 5,000 inhabitants while, in cities, a myriad of small tricks to evade the home confinement flourished. The irresponsibility of citizens? Indeed for some, though above all, a confirmation that everyday life originates the urban form.

Luca Gaeta, "Prima Colonna"
in (ibidem) Planum readings n.14, vol.1-2/2021
---

INDICE | LIST OF CONTENTS

• Prima Colonna
Luca Gaeta

EDITORIALE
• Nel cuore della pandemia
Carlo Salone

LETTURE
• Imparare dalla pandemia tre riflessioni antropologiche
Gianluca De Sanctis
• Naturale o artificiale? Spillover, o della necessità di ripensare la natura del virus
Simone Tosoni
• La pandemia rende i territori trasparenti
Agim Kërçuku
• Oltre i medicalismi, oltre il Covid. L'urbanistica della cura,
dell'empatia e dei nuovi equilibri spazio-temporali
Francesco Curci
• Avanti piano
Massimo Bricocoli
• Oltre la pandemia, quale vita o quale società?
Carolina Pacchi
• Storie dalla finestra
Beatrice Balducci
• L'aula in casa
Marisa Garcia Vergara

SCRITTI DAL LOCKDOWN
• Geografie dell'urbano e il mondo di ieri
Simonetta Armondi e Matteo Bolocan Goldstein
• Nei territori dell'incertezza. Riflessioni su spazi urbani
e pianificazione post-Covid
Agostino Petrillo
• Un ruolo strategico per gli spazi aperti di prossimità
Lavinia Maria Dondi
• Io resto a casa, ma cos'è casa?
Antonella Bruzzese

STORIA DI COPERTINA
• Messages from Quarantine
di Nikola Lorenzin e Niccolò Natali

LIBRI RECENSITI:
1. Francesca Nava, Il focolaio. Da Bergamo al contagio nazionale, Laterza, Bari-Roma 2021.
2. Marco Aime, Adriano Favole, Francesco Remotti, Il mondo che avrete. Virus, Antropocene, Rivoluzione, Utet, Torino 2020.
3. David Quammen, Spillover, Adelphi, Milano 2020.
4. Nicolò Fenu (a cura di), Aree interne e covid, LetteraVentidue, Siracusa 2020.
5. Fausto Carmelo Nigrelli (a cura di), Come cambieranno le città e i territori dopo il Covid-19. Le tesi di dieci urbanisti, Quodlibet Studio, Macerata 2020.
6. Giampaolo Nuvolati, Sara Spanu (a cura di), Manifesto dei sociologi e delle sociologhe dell'ambiente e del territorio sulle città e le aree naturali del dopo Covid-19, Ledizioni, Milano 2020.
7. Manuela Monti, Carlo Alberto Redi (a cura di), La vita dopo (il)/la Covid-19, Collegio Ghislieri-Ibis, Pavia 2020.
8. Ugo La Pietra, Storie di Virus, Corraini, Mantova 2020.
9. Nadia Fava (a cura di), La città nella casa, Edizioni Bette, Padova 2021.

• Immagine di copertina:
Fotogramma estratto dal corto Messages from Quarantine
di Nikola Lorenzin e Niccolò Natali
Milano | Santabelva 2020 ©

(ibidem) Planum readings n.14/2021.
Supplemento al n.43, vol II/2021 di Planum The Journal of Urbanism
---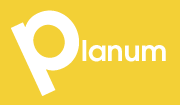 Planum
The Journal of Urbanism
ISSN 1723-0993
ISSN 1723-0993 | Registered at Court of Rome 4/12/2001, num. 514/2001
Web site realized by ChannelWeb & Planum Association | Powered by BEdita 3