Issue (IBIDEM) no.13 | Planum Readings | 1 Editoriale, 11 Letture e 1 Diario fotografico, 2020

Bruno Latour sostiene che la società non esiste come una sostanza, cioè come qualcosa che sia là, stabilmente presente seppur nel variare dei suoi aspetti momentanei. La società esiste per lui come un evento se e quando le persone e le cose socializzano. Da questa linea di pensiero segue, anche se Latour ne tace, che tantomeno lo spazio esiste come una sostanza. Non perché sia impalpabile, ma perché esiste come un evento se e quando le persone e le cose spazializzano, cioè stanno in relazioni spaziali.
Da quando il distanziamento sociale è diventato un obbligo, a causa della pandemia, noi assistiamo a forme di socialità rinnovate che coinvolgono persone, cose e reti digitali. Nel senso di Latour, il distanziamento non è meno sociale per la rarefazione dei contatti fisici. Ciò che conta è la socialità, comunque il suo evento si realizzi.



Il mutamento sociale determinato dal distanziamento sembra avvenire nella cornice di uno spazio immutato. Le strade, gli alberi, gli edifici, le pareti domestiche, le corsie degli ospedali, i vagoni dei treni sono quelli di prima: conservano le loro posizioni, misure e dimensioni.
Tuttavia, c'è motivo di credere che al distanziamento sociale segua un altro modo di spazializzare. I mutati rapporti spaziali tra persone, cose e reti digitali danno luogo a riconfigurazioni di quello che chiamiamo spazio. Queste iniziano ‒ con la riapertura delle attività ‒ dalla disposizione degli arredi e dalla postura dei corpi intimoriti dalla prossimità. Proseguono con modifiche progettuali di arredi e mezzi di trasporto per adeguarli al nostro diverso modo di spazializzare. E se il distanziamento si dovesse protrarre a lungo, noi assisteremmo alla riconfigurazione degli ambienti nelle forme, nelle dimensioni e nelle possibilità di utilizzo. Già le stanze domestiche sono aule per studenti e docenti, uffici per lavoratori smart, luoghi di cura per chi è in quarantena. Gli ambienti esterni andrebbero a loro volta incontro a distanziamenti, diradamenti e ricomposizioni in base alle relazioni spaziali del mondo pandemico.
Se anche fosse un esperimento mentale, reso tale dal completo ritorno alla normalità precedente la pandemia, sarebbe utile a rammentare che lo spazio accade come un evento della nostra presenza.


FIRST COLUMN / ENGLISH ABSTRACT
Bruno Latour argues that society does not exist as a substance, that is, as something out there, permanently present even though its momentary aspects may vary. Instead, society exists as an event when people and things socialize. According to this line of thinking, we would say, much less does space exist as a substance. Not because it is impalpable, but because it exists as an event when people and things spatialize, that is, hold spatial relations.
Since social distancing has become an obligation due to the pandemic, we witness renewed forms of sociality that involve people, things, and digital networks. As Latour has it, the distancing is no less social due to the rarefaction of physical contacts. No matter how its event takes place, what counts is sociality.
The social change brought about by social distancing seems to occur within the framework of an unaltered space. Streets, trees, buildings, domestic walls, lanes of the hospitals, and train carriages are the same as before: they retain their positions, sizes, and dimensions.
However, there are good reasons to argue that new ways of spatializing follow social distancing. The modified spatial relationships between people, things and digital networks bring about the reconfiguration of what we call space. This change begins – after the reopening of activities – with the layout of furnishings and the bodies' altered posture in fear of proximity. It continues with the redesign of furnishings and means of transport to adapt them to our different way of spatializing life. Should the need for social distancing last for long, we would witness the reshaping of the built environment in its forms, sizes, and use possibilities. Rooms into houses already are classrooms for students and teachers, offices for smart workers, and places of care for those in quarantine. Outdoor environments as well would face distancing, thinning out and reshuffling according to new spatial relationships in a pandemic world.
Even if it were a thought experiment, made such by the complete return to normality preceding the pandemic, it would be useful to remember that space happens as an event of our presence.

Luca Gaeta, "Prima Colonna"
in (ibidem) Planum readings n.13, vol.1-2/2020
---

INDICE | LIST OF CONTENTS

• Prima Colonna
Luca Gaeta

EDITORIALE
• Come dovrebbe essere una città non sessista?
Laura Lieto

LETTURE
• Segregazione residenziale e innovazione sociale:
due lenti attraverso le quali leggere una stessa crisi?
Andrea Visioli
• Engaging the Hidden City
Silvia Gugu
• Il residenziale è politico
Marco Peverini
• Urbanistica e informalità: strumenti per l'azione
Francesca Ferlicca
• Gestire il rischio, ripensare i territori: a che punto siamo?
Irene Bianchi
• Slowness matters
Filippo Barbera
• Attualità e lasciti del Rapporto Buchanan
Paola Pucci
• Un approccio operativo e tecnicamente
pertinente ai paesaggi agrari culturali
Mario Paris
• Non ci resta che il piano
Laura Pogliani
• Vent'anni dopo: per un ritorno alla costruzione di scenari
Paolo Bozzuto
• Il fiume come spazio e metafora per ripensare i margini
Giusy Papparlardo

STORIA DI COPERTINA
• The plain sense of things
Fotografie di Mauro Fontana
Testo di Gabriele Pasqui

LIBRI RECENSITI:
1. Ismael Blanco e Oriol Nel.lo (a cura di), Quartieri e crisi. Segregazione urbana e innovazione sociale in Catalogna, INU Edizioni, Roma 2020.
2. Setha Low (ed.), The Routledge Handbook of Anthropology and the City, Routledge, New York 2019.
3. David Madden e Peter Marcuse, In difesa della casa. Politica della crisi abitativa, edizione italiana a cura di Barbara Pizzo, editpress, Firenze 2020.
4. Gilda Berruti, Fuori Norma. Percorsi e ragionamenti su urbanistica e informale, INU Edizioni, Roma 2019.
5. Adriana Galderisi, Matteo di Venosa, Giuseppe Fera e Scira Menoni (a cura di), Geografie del Rischio. Nuovi paradigmi per il governo del territorio, Donzelli, Roma 2020.
6. Paolo Pileri and Rossella Moscarelli (eds.), Cycling & Walking for Regional Development: How Slowness Regenerates Marginal Areas, Springer, Cham 2020.
7. Luca Velo, Towns in traffic. Prospettive, teorie e progetti dal Rapporto Buchanan, LetteraVentidue, Siracusa 2019.
8. Catherine Dezio, Paesaggi agrari resilienti. Approcci e metodi per l'analisi di pratiche, processi e strategie territoriali, FrancoAngeli, Milano 2020.
9. Gastone Ave, Città e interesse pubblico. Analisi e proposte per le città italiane 1989-2020, Gangemi, Roma 2020.
10. Robert Goodspeed, Scenario Planning for Cities and Regions: Managing and Envisioning Uncertain Futures, Lincoln Institute of Land Policy, Cambridge MA 2020.
11. Elena Marchigiani e Paola Cigalotto, Terre di mezzo. Percorsi di progetto lungo il torrente Cormor, EUT, Trieste 2019.

• Immagine di copertina:
Bova Marina
Foto di Mauro Fontana 2020 ©

(ibidem) Planum readings n.13/2020.
Supplemento al n.41, vol II/2020 di Planum The Journal of Urbanism
---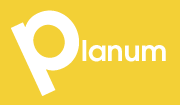 Planum
The Journal of Urbanism
ISSN 1723-0993
ISSN 1723-0993 | Registered at Court of Rome 4/12/2001, num. 514/2001
Web site realized by ChannelWeb & Planum Association | Powered by BEdita 3