Grans Aglomeracions Metropolitanes Europees
Grandes Aglomerciones Metropolitanas Europeas/ European Large Urban Agglomerations/ Grandes Agglomérations Métropoltaines Européennes
Published by Institut d'Estudis Regionals i Metropolitans de Barcelona, 2002
The aim of this study is to approach an understanding of European urban structure and, in particular, its main centres - metropolitan agglomerations generated by the urban and functional expansion of traditional cities beyond their administrative boundaries. Nowadays, it is in these urban zones that most of the population and activities are concentrated, drawing together and revitalising their respective regional and national surroundings, and operating as nodes for a world network of relations that is continually becoming more interconnected.
The diversity of names used to describe these areas /zones, conurbations, regions, agglomerations, metropolis ...) illustrates the complexity of the phenomenon and the difficulties in approaching them using homogenous and universal strategies. The numerous studies of the question and the variety of conceptual and methodological focuses (physical, socio-economic, functional criteria, etc.) provide more than a sufficient confirmation of that complexity.
The aim of this study is limited to the identification of European urban concentrations, their physical boundaries and the corresponding determination of their basic dimensions.
Apart from the interest that this holds for making primary comparisons between different urban realities, it also constitutes an essential preliminary step towards the realisation of other, more complete, studies.
---
CONTENTS

lntroducció
1
Delimitació de les aglomeracions europees
1.0 Definicions i resurm del procés de delimitació
1.1 l1 punt de partida: l'Europa urbana
1.2 Les Aglomeracions Extenses
1.3 Les Aglomeracions Metropolitanes
1.4 Comparació amb els resultats d'altres estudis
1.5 Les Aglomeracions Metropolitanes i les regions europees

2
Sintesi de resultats

2.1 Europa
2.2 Espanya
2.3 Barcelona

3
Fitxes i mapes de les grans Aglomeracions Metropolitanes
Arnsterdam- Rotterdam
Barcelona
Berlin
Birmingham
Bruxelles-Antwerpen
Frankfurt am Main
Hamburg
Kobenhavn
Koln
Lille
Lisboa
Liverpool-Manchester
London
Lyon
Madrid
Marseille
Milano
Munchen
Napoli
Nottingham
Paris
Porto-Vila Nova de Gaia
Roma
Sevilla
Stockholm
Stuttgart
Sunderland
Torino
Valencia
Wien
4
Metodologia de treball, fonts utilitzades i glossari
Annex: Dades de les ciutats europees de més de 100.000 habitants
Versión castellana
English version
Version française

---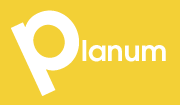 Planum
The Journal of Urbanism
ISSN 1723-0993
ISSN 1723-0993 | Registered at Court of Rome 4/12/2001, num. 514/2001
Web site realized by ChannelWeb & Planum Association | Powered by BEdita 3