Good neighbors: affordable family housing
Tom Jones, William Pettus, Mike Pyatok
Published by MC Graw-Hill, 1998
Contents
Introduction.
Part I: Who Lives in Affordable Family Housing? Families in Need.
Neighborhood Profiles.
Part II: Factors Influencing Affordable Family Housing Design.
Community Needs and Context.
Policy, Finance, and Regulations.
Design Issues.
Part III: Case Studies of Affordable Family Housing.
Matrix, Topologies, Maps, American Housing Types.
Northern California and the Northwest.
Southern California and the Southwest.
The Central States.
The South.
The Northeast.
Additional Case Studies of Merit.
Resource Guide.
Online resources and links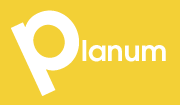 Planum
The Journal of Urbanism
ISSN 1723-0993
ISSN 1723-0993 | Registered at Court of Rome 4/12/2001, num. 514/2001
Web site realized by ChannelWeb & Planum Association | Powered by BEdita 3