Architectural Photography
Construction and Design Manual
Axel Hausberg and Anton Simons
Published by DOM publishers, 2012 | ISBN 978-3-86922-1

This title gives a well-grounded introduction to the necessary skills, techniques, and equipment while at the same time illustrating that the key to premium architectural photography is something far beyond the mere mechanics of focus, exposure, and composition.
An overview of the history of architectural photography and the fields in which it comes into play is followed by a detailed technical section discussing equipment, focal length, perspective, white balance, filters, HDR, and digital post-processing. This hands-on companion provides both practical information and inspiration for anyone interested in photography.


---

CONTENTS

Preface
• ARCHITECTURE AND PHOTOGRAPHY
What is architectural photography
What makes a good architectural photograph
Who this book is aimed at
How this book is structured

1. THE HISTORY OF ARCHITECTURAL PHOTOGRAPHY
• Early technology
• The beginnings of architectural photography
• Pictorialism
• Straight photography
• Neue Sachlichkeit
• The postwar period

2. OPTICAL PRINCIPLES
• Lenses and focal lengths
• Image circles
• Stitching
• 360-degree panoramas
• Shifting, swinging and tilting
• Framing and perspective
• Adjusting perspective
• Correcting horizontal lines
• Contrast
• High dynamic range imaging
• Resolution and sharpness
• Depth of field
• Increasing depth of field using the Scheimpflug principle

3. EQUIPMENT
• Photographic disciplines
• Architectural photography with a small-format camera
• The view camera
• Digital backs
• Lenses for analogue and digital architectural photography
• The tripod
• The tripod head

4. PHOTOGRAPHIC PRACTICE
• Realisation
• Light and lighting
• Exposure metering
• The RAW format

5. COMPOSITION
• Subject
• Camera viewpoint, angle of view and distance from the subject
• Focal length
• Aperture and depth of field
• Image formats
• Foreground, middle distance and background
• The Golden Ratio
• The art of using lines

6. POST-PROCESSING
• Developing
• Scanning
• Image editing
• Finishing

7. COLOUR MANAGEMENT
• Camera calibration
• Calibration of the development process
• Monitor calibration
• Scanner calibration
• Printer calibration

8. COMPOSITION AND ARTIFICIAL WORLDS, MODEL PHOTOGRAPHY, PHOTOGRAMMETRY
• Computer-generated imaging
• Photogrammetry
• Model photography

9. EQUIPMENT TIPS
• Cameras
• Lenses
• Flash equipment
• Accessories
• Developing equipment
• Computers and monitors
• Scanner and scanning software
• Printers
• Image processing software

10. EARNING MONEY FROM ARCHITECTURAL PHOTOGRAPHY
• Pathways into photography
• Tax and insurance
• Marketing
• Quotations, calculations, offers and orders
• Working with picture agencies
• Photographic right in practice using five legal cases

11. APPENDIX
• Glossary
• Bibliography
• Directory of links
• Index

ABOUT THE AUTHORS
Alex Hausberg born in 1967, freelance photodesigner since 1998 focusing on architectural photography. Many exhibitions. Lives and work in Bad Neuenahr.
Anton Simons born in 1940, journalist, blogger and book author. Lives and works in Sinzing/Rhein.
---
Online resources and links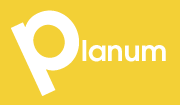 Planum
The Journal of Urbanism
ISSN 1723-0993
ISSN 1723-0993 | Registered at Court of Rome 4/12/2001, num. 514/2001
Web site realized by ChannelWeb & Planum Association | Powered by BEdita 3