28 June 2012 – 30 June 2012
Rethinking Urban Inclusion:
Spaces, Mobilisations, Interventions
CALL FOR PAPERS
Coimbra, Portugal
DEADLINE: 04.02.2012
CES Centre for Social Studies, University of Coimbra
CISDP Committee on Social Inclusion, Participatory Democracy and Human Rights

With almost half the world's population living in cities, questioning the urban dimension of social inclusion and exclusion is imperative. Urban inclusion is increasingly influenced – and often constrained – by intertwined processes of economic globalization, state re-articulation, polarization and diversification of (local) populations and the political practices they add to the city.
Educational, health and environmental inequalities, segregation, unemployment, lack of political participation, discrimination and the inability to deal with different forms of participation are all phenomena of exclusion with a local dimension but a multi-scalar nature. At the same time, acting towards social inclusion is developed around ideas, knowledges, experiences, resources and capacities which are (dis)located across an array of arenas and distributed among different actors. While traditional concepts and practices of urban inclusion centred on institutions and top-down decision-making seem inadequate to tackle this complexity, new ones are often in their infancy and may be in tension with more established policies.

The Conference aims to understand and ultimately rethink social inclusion at the urban scale, as the product of broader dynamics and the interaction of different actors and languages. How can we trace, define, and challenge the new subtle forms of social and territorial exclusion, trying to reinvent urban inclusion as a meeting space between local governance efforts and bottom-up initiatives? Is it possible to think a novel approach to understanding these changing cities, using as a "lever" images of "the power of powerlessness" and the struggles against/within established systems?
Within this perspective, the conference welcomes contributions balancing description, explanation, and prescription, with the aim to contribute to an "ecology of knowledges" which could give visibility to new forms of collective action and community experimentation in reshaping cities in different contexts, in order to set the preconditions for a more solid horizon of social and territorial justice at both urban and extra-urban scales.

TOPICS
We invite participants to rethink urban inclusion along three intertwined axes:
• Space
• Mobilisations
• Interventions
• Paper proposals should be received by 4 February 2012 and consist of: title, abstract (200 words maximum) and brief biography of author(s) of 150 words.
You will be notified about acceptance by 29 February 2012.
• We seek contributions that develop along one of the above thematic axes, coming from different disciplinary perspectives, both from the academic community and the social activism domain. 

FOR MORE INFORMATION AND CONTACTS
• Conference Website
• CES Centre for Social Studies, University of Coimbra 
• CISDP Committee on Social Inclusion, Participatory Democracy and Human Rights (CISDP)
• Please send your proposal to: citiesareus2012@ces.uc.pt

• Following the conference, authors will revise the papers presented to take into account public discussion at the conference.
• All revised papers resubmitted by 30 July 2012 will be included in an Electronic Proceedings Book to be published on-line with an ISBN in September 2012.
• Among the papers presented (and received for the e-publication), 20 will be selected by the Scientific Committee to be published in a printed book, which will also include the papers of the keynote speakers and the conclusion of the project "Library of Interesting Policies of Social Inclusion," coordinated by CES and CISDP/UCLG.


---
Event schedule:
Start: 06-28-2012
End: 06-30-2012.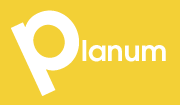 Planum
The Journal of Urbanism
ISSN 1723-0993
ISSN 1723-0993 | Registered at Court of Rome 4/12/2001, num. 514/2001
Web site realized by ChannelWeb & Planum Association | Powered by BEdita 3