11 September 2016 – 17 September 2016
R.E.S.E.T. 4 "UP TO URBINO" WORKSHOP RESIDENZIALE PERCORSI PROGETTUALI DI SOSTENIBILITA URBANA
Pesaro-Urbino, Italy
DEADLINE: 06.08.2016
INSTITUTO NAZIONALE BIOARCHITETTURA 
ORDINE DEGLI INGEGNERI- PESARO E URBINO 
UNIVERSITA DEGLI STUDI ROMA TRE
UNIVERSITA POLITECNICA DELLE MARCHE
UNIVERSITA DEGLI STUDI DI URBINO CARLO BO

Residential Workshop, the object of the study is:
Ex-Furnace Volponi and Palazzo Gherardi, Urbino (PU)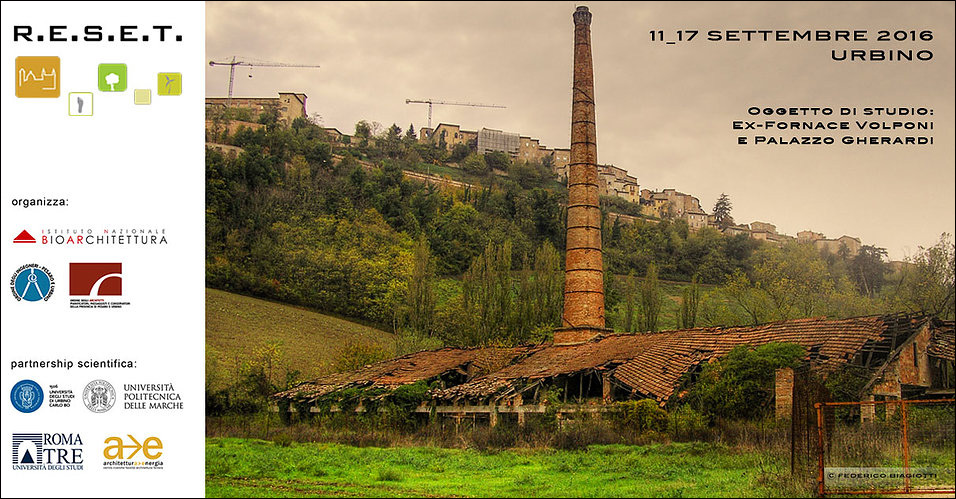 THEME
Sustainable urban regeneration is the main theme of the IV Edition of the Workshop RESET. 
The city of Urbino will be the live scene of a study of spatial relationships among the cornerstones of the urban and architectural landscape, which will become the subject of a redevelopment and sustainable regeneration program, with reference to the socio-economic dynamics, cultural and environmental. 

The Workshop will address the
 issues of mobility, energy and environmental efficiency
, intended as virtuous integration of energy efficiency in buildings and energy supply from renewable sources. In parallel, the issues of 
the recovery
,
 re-functioning and upgrading 
of energy will be studied.

RESET 2016 will focus on the urban sector
defined by the Palace of Mauruzzi Stacciola and Palazzo Gherardi (XVI Century) and the former Furnace Volponi (late 19° century). The first publicly owned and the second privately owned, these are two synergistic opportunities to emphasize the urban identity of the city of Urbino by the practices of urban regeneration, housing and energy.


RESET 2016 which will take place from Sunday 11 to Saturday, September 17. The workshop is structured in an integrated formula of Lectures and Design workshops and caters to students, graduates and professionals in the construction-architecture sectors.

PARTICIPATION

• To participate to RESET 2016 Workshop, participants must submit their own 
Curriculum Vitae
, bringing work experience, exams and personal skills (PDF, 2 Pages max).

• The
 number of places is limited 
 and for this reason there will be a SELECTION OF APPLICATIONS for up 
to 
30 PLACES AVAILABLE
. 

• The entire Workshop Fee is 
€ 300 (excluding VAT)
, for both students and professionals.

• To complete the registration, the selected participants must complete the registration form (
Download here
) and make a Bank transfer by following all the data available within the same card.

• Please send the completed submission form and the Curriculum Vitae to: 
workshopreset@gmail.com
no later than 06.08.2016 (Penalty exclusion from the selection).

DIRECTOR

• Michele Pietropaolo  
- INBAR


COORDINATION TEACHING 
• Davide Di Fabio  
- UNIVPM

• Paul Bonvini  
- UNIVPM

• Mario Cerasoli - ROME III

• Giovanni Bellucci  
- UNIVPM

• Valentina Radi - UNIFE

• Alessandra Cattaneo  
- UNIURB

• Michele Pietropaolo  
- INBAR


INBAR PRESIDENT

• John Sasso


SCIENTIFIC COMMITTEE
• Laura Baratin - UNIURB (President)

• Paul Bonvini - UNIVPM

• Antonello Alici - UNIVP

• Costanzo Di Perna - UNIVPM

• Fausto Pugnaloni - UNIVPM

• Francesca Tittarelli - UNIVPM

• Davide Di Fabio - UNIVPM

• Alessandra Cattaneo - UNIURB

• Andrea Rinaldi - UNIFE

• Mario Cerasoli - ROME THREE

• Michele Pietropaolo - INBAR

• Luca Storoni - President architects PU Order

• Fazi Giorgio - President engineers order PU


FOR MORE INFORMATIONS AND CONTACTS
E-MAIL: workshopreset@gmail.com
Workshop Webpage
 Tel: +39 0721 64992


Fax: 

+39 0721 374519
---
Event schedule:
Start: 09-11-2016
End: 09-17-2016.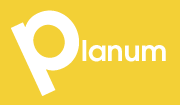 Planum
The Journal of Urbanism
ISSN 1723-0993
ISSN 1723-0993 | Registered at Court of Rome 4/12/2001, num. 514/2001
Web site realized by ChannelWeb & Planum Association | Powered by BEdita 3