29 September 2005 – 13 October 2005
CCA Events Calendar from 29 September to 13 October 2005
[i]The Canadian Centre of Architecture[/i] presents: [b][i]Exhibition, Family Activities, Lecture, Colloquium, Guided Tours[/i][/b]
[size=16]Canadian Centre of Architecture 1920, rue Baile Montréal, Québec Canada H3H 2S6 t 514 939 7001 f 514 939 7020[/size]
[u]EXHIBITIONS [/u] [b][i]Super City ­ Douglas Coupland [/i][/b] Until 20 November 2005, Octagonal Gallery The installation by Canadian writer and artist Douglas Coupland (Generation X) reflects on the impact of building toys - how they affect our perceptions of the world and what we do as adults. Inspired by the 1960s toy kit Super City, Coupland has devised for the CCA an imaginary "future city" densely layered with elements of his own universe. For more information: 514 939 7026 or
www.cca.qc.ca/supercity/eng
[u]FAMILIES AT PLAY [/u] Saturday 1 and Sunday 2 October, 10 am to 5 pm [i]As part of the Journées de la culture and the Montréal Architectural Heritage Operation: [/i] [b][i]A Thousand Patterns [/i][/b] Families are invited to let puzzles, games and geometric forms introduce them to elements of Montréal's architectural heritage! Participants can discover how colour and shapes can create amazing patterns and fascinating mosaics through the CCA's selection of toys. Families can also tickle their imaginations at the drawing table, or be drawn into a story at the book corner. Play sessions for children aged 3 to 10, accompanied by an adult. Free admission - no reservation required. For more information: 514 939 7026; web site:
http://www.cca.qc.ca/programs
[u]GUIDED TOURS [/u] Thursday evenings, Saturdays and Sundays, walk-in tours will be offered and included with the price of admission. These tours will be one-hour long and tailored to the interests of participants. CCA guides can offer visitors the options of exploring the exhibition or discovering the architecture of the CCA building. No reservations are required. Thursdays, a resource person will be available between 6 pm and 8 pm; Saturdays and Sundays - 1:30 pm in English and 11:00 am and 3:00 pm in French. For more information: 514 939 7026. [u]LECTURE[/u] Thursday, 6 October, 7 pm [b][i]Gabriele G. Kiefer : The Language of Asphalt [/i][/b] Principal of BÜRO KIEFER (Berlin), landscape architect Gabriele G. Kiefer discusses her work. Presented in collaboration with the Goethe-Institut, Montréal. Free admission. For more information: 514 939 7026 or
http://www.cca.qc.ca/programs
Thursday, 20 October, 7 pm [i]Sensing the City [/i] [b][i]R. Murray Schafer - The Sounding City[/i][/b] In compliment to the exhibition Sense of the City, this lecture series is presented in collaboration with Concordia University and is curated by David Howes, Director, Concordia Sensoria research team. The series proposes new readings of the city and examines the potential for architecture and design in relation to the senses. The great Canadian composer R. Murray Schafer opens the series with The Sounding City. The series continues on Thursdays, 27 October, 3 November, 17 November, 24 November and 8 December at 9 pm. Free admission. For more information: 514 939 7026 or
http://www.cca.qc.ca/programs
[u]COLLOQUIUM [/u] Wednesday 12, Thursday 13 and Friday 14 October, 9 am [b][i]Wittgenstein, Art and Architecture[/i][/b] A colloquium sponsored by the Institut de Recherche en Histoire de l'Architecture (IRHA), in association with the CCA, bringing together twenty-two specialist speakers from Austria, France, the Netherlands, the United-States, Israël, and Canada. Its aim is to present recent research on the philosophy of Ludwig Wittgenstein (1889-1951), in relation to art and architecture. Registration fee: $40, $25 for students, free for students from UQAM. For more information and reservations:
http://www.cca.qc.ca/irha/en
Information: Andrew Mitchell Press Officer Tel.: 514.939.7001 ext. 2607 Fax: 514.939.7020 [url=mailyo:amitchell@cca.qc.ca]mailyo:amitchell@cca.qc.ca[/url]
Event schedule:
Start: 09-29-2005
End: 10-13-2005.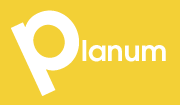 Planum
The Journal of Urbanism
ISSN 1723-0993
ISSN 1723-0993 | Registered at Court of Rome 4/12/2001, num. 514/2001
Web site realized by ChannelWeb & Planum Association | Powered by BEdita 3