Avvicinarsi all'urbanistica: 10 casi, 10 lezioni Introduction to Urbanism: 10 cases, 10 lessons
Cecilia Maria Saibene, edited by
Tra gli anni accademici 2015-2016 e 2019-2020 presso il Politecnico di Milano, all'interno del Corso di Laurea in Progettazione dell'Architettura (Scuola di Architettura, Urbanistica, Ingegneria delle costruzioni), Patrizia Gabellini ha tenuto il corso di Urbanistica.

Un corso di Urbanistica non convenzionale, che ha scelto di invertire la narrazione temporale della materia partendo dai temi e dalle sfide del "fare urbanistica oggi" per poi tornare al passato e scoprirne le radici.
Le ragioni di questa scelta si ritrovano nel suo testo Avvicinarsi all'urbanistica (di prossima pubblicazione con Planum Publisher).

Nel corso degli anni Gabellini ha invitato docenti e ricercatori a parlare di contesti, nazionali e internazionali, urbanisticamente rilevanti, scelti accuratamente come "casi densi", capaci di testimoniare i modi del fare urbanistica oggi e di accendere l'attenzione su temi talvolta nuovi, talvolta urgenti.

Il corso si è così arricchito di esperienze e racconti su "città visibili", contesti e città nel mondo che in vario modo affrontano le sfide, urbanistiche e non, poste dalla contemporaneità.

La complessità e la varietà dei temi trattati non si può, a mio avviso, ridurre ma all'interno di questo insieme di contributi troviamo differenti approcci.

Longo (regione della Rurh), Mareggi e Trusiani (città brasiliane, in particolare São Luís e São Paulo), Piscitelli (città africane), osservano città o regioni urbane fornendone anche un'accurata descrizione e si concentrano poi su progettualità e piani urbanistici. Di questo insieme fa parte anche il contributo di Fini con me (La città asiatica: letture), di carattere un po' differente poiché si limita a raccontare i caratteri della città asiatica attraverso una bibliografia di riferimento. 

Nelle lezioni di Alì sul Piano di Governo del Territorio di Milano, di Fini sul "Future City" Strategic Framework Plan di Detroit e nel mio contributo di rilettura dell'esperienza del Grand Pari(s) il fuoco è sul piano urbanistico e sulle strategie.

Infine, Bonfantini e Morrica affrontano i temi della città storica (Bonfantini), delle aree interne, delle aree metropolitane, dei sistemi vallivi (Morrica), sotto il profilo storico, morfologico ma soprattutto in prospettiva progettuale, come elementi infrastrutturali per la città contemporanea.

Questi contributi sono lezioni nelle quali la voce narrante aveva un ruolo fondamentale nello scandire temi, contenuti e approfondimenti, pertanto, ora si presentano come supporti illustrativi più che testuali.
Ho svolto un lavoro di editing dei testi per creare una maggiore uniformità, rispettando profondamente la natura delle comunicazioni originali.
---
Between the 2015–2016 and 2019–2020 academic years, Patrizia Gabellini held a course in urbanism at the Politecnico di Milano for the Bachelor of Science in Architectural Design (School of Architecture Urban Planning Construction Engineering). This was an unconventional course in urbanism, in which the temporal narrative of the subject was inverted, starting with the issues and challenges of 'doing urbanism today' and then returning to the past to discover its roots. The reasons for this choice are found in her text 'Introduction to Urbanism' (to be published by Planum Publisher).
 As part of the course, Prof. Gabellini invited professors and researchers to speak about national and international contexts that are important from an urbanism perspective. They were chosen carefully as 'dense cases' capable of showing the way in which urbanism is done today and focusing on sometimes new, sometimes urgent issues.
The course was thus enriched with experiences and stories about 'visible cities', contexts and cities around the world that have addressed challenges presented by current conditions, at times but not always related to urban planning.
In my opinion, the complexity and variety of issues addressed cannot be reduced, but within this set of contributions, we find different approaches.
Longo (Ruhr region), Mareggi and Trusiani (Brazilian cities, particularly São Luís and São Paulo), and Piscitelli (African cities), observe cities or urban regions, providing a careful description of them, and then concentrate on planning ability and urban plans. The contribution by Fini and I (La città asiatica: letture) also forms part of this set, but with a different style because it is limited to recounting the characteristics of Asian cities through a bibliography of reference.
In Alì's lesson on the Territorial Governance Plan of Milan, Fini's on the 'Future City' Strategic Framework Plan of Detroit, and my contribution on rereading the experience of the Grand Pari(s), the focus lies on the urban plan and strategies.
Finally, Bonfantini and Morrica address issues related to historical cities (Bonfantini), inland areas, metropolitan areas, and valley systems (Morrica) with respect to history and morphology, but especially in a design perspective as infrastructure elements for the contemporary city.
These contributions are lessons in which the narrator's voice played a fundamental role in articulating issues, content, and investigations, while now they are presented more as illustrative support rather than texts.
I have edited the texts to create better uniformity, while carefully respecting the nature of the original communications.
---
INDICE

• Antonio Longo
Il progetto di rigenerazione di una mega city region industriale. IBA Emscherpark 1989-99
• Marco Mareggi
Le città brasiliane. Forme territoriali e progetti urbanistici: São Luís e São Paulo
• Elio Trusiani
Le città brasiliane. Forme territoriali e progetti urbanistici
• Paola Piscitelli
Le città africane. Caratteri e sfide dell'urbano post-coloniale in Africa
• Giulia Fini, Ceciia M. Saibene
La città asiatica: letture
• Alessandro Alì
Milano 2030. Vision, Construction, Strategies and Spaces
• Giulia Fini
Detroit. La sfida della drammatica dismissione e il "Future City" Strategic Framework Plan
• Cecilia M. Saibene
Le Grand Pari(s) de l'Agglomeration Parisienne
• G. Bertrando Bonfantini
Progettare la città storica: infrastruttura d'urbanità per la città contemporanea
• Mario Morrica
Geografie insediative, dimensioni dell'urbanità
---
Antonio Longo
Il progetto di rigenerazione di una mega city region industriale. IBA Emscherpark 1989-99
a.a. 2015/2016 | 14.04.2016


---
Marco Mareggi
Le città brasiliane. Forme territoriali e progetti urbanistici: São Luís e São Paulo
a.a. 2017/2018 | 04.04.2018


---
Elio Trusiani
Le città brasiliane. Forme territoriali e progetti urbanistici
a.a. 2017/2018 | 04.04.2018


---
Paola Piscitelli
Le città africane. Caratteri e sfide dell'urbano post-coloniale in Africa
a.a. 2017/2018 | 18.04.2018


---
Giulia Fini, Cecilia M. Saibene
La città asiatica: letture
a.a. 2015/2016 | 20.04.2016


---
Alessandro Alì
Milano 2030. Vision, Construction, Strategies and Spaces 
a.a. 2019/2020 | 31.03.2020


---
Giulia Fini
Detroit. La sfida della drammatica dismissione e il "Future City" Strategic Framework Plan 
a.a. 2015/2016 | 14.04.2016


---
Cecilia M. Saibene
Le Grand Pari(s) de l'Agglomeration Parisienne
a.a. 2015/2016 | 28.04.2016


---
G. Bertrando Bonfantini
Progettare la città storica: infrastruttura d'urbanità per la città contemporanea
a.a. 2015/2016 | 19.05.2016
a.a. 2016/2017 | 24.05.2017


---
Mario Morrica
Geografie insediative, dimensioni dell'urbanità
a.a. 2017/2018 | 21.03.2018


---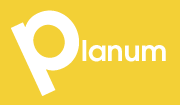 Planum
The Journal of Urbanism
ISSN 1723-0993
ISSN 1723-0993 | Registered at Court of Rome 4/12/2001, num. 514/2001
Web site realized by ChannelWeb & Planum Association | Powered by BEdita 3