Make_Shift City
Renegotiating the urban commons
Francesca Ferguson, Urban Drift Projects (eds.)
In cooperation with the Berlin Senate for Urban Development
Published by JOVIS Publishers, Berlin | Softcover with flaps, 21 x 26 cm,
256 Pages with approx. 250 col. Images, 2014 | ISBN 9783868592238
Makeshift implies a temporary or expedient substitute for something else, something missing. Make-Shift City extends the term to embrace urban design strategies. "Make-Shift City" implies a condition of insecurity: the inconstant, the imperfect and the indeterminate. It also implies the designing act of shifting or reinterpretation as a form of urban détournement.

Austerity urbanism and the increasing scarcity of resources among the cities and boroughs of Europe in particular has far-reaching consequences for civic space. Where there is a lack of regular planning processes, gaps arise as open spaces that enable an ad-hoc informal urban design. What often results is a process of urban commoning: the renegotiation of shared spaces and shared resources. This urbanism of small acts is an emancipatory practice; a re-imagining of the city space and its potentialities.


---

CONTENTS

• Foreword
Regula Lüscher
• Foreword
Gabriele Horn
• Make_Shift City
Francesca Ferguson

1. CREATING NEW URBAN ECOLOGIES: SPATIAL APPROPRIATION AND REDESIGN
• For the Brief Moments of Confrontation
Miguel Roblesduran
• TOPOTEK 1 + BIG + SUPERFLEX
• Interview: New Romantic.
Martin Rein Cano
• Relational Design
Helen & Hard
• Activating the Periphery
Selgas Cano
• The Freedom of Tempelhof
Tempelhofer Feld
• ATELIER LE BALTO
• Cultivateurs
Thilo Folkerts
• OBSERVATORIUM
• Interview: Sculpture as Built Anticipation
Andre Dekker
• REALITIES: UNITED
• Interview: Realities Heightened
Jan & Tim Edler
• Be Realistic – Demand the Impossible
Assemble

2. EMPOWERING THE COMMONS
• On Urban Commoning
Stavtros Stavrides
• NOMADISCH GRÜN
• Interview: Prinzessinengärten. Relearning Urban Futures
Marco Clausen
• An Urban Ecosystem
Ecosistema Urbano
• ATELIER D'ARCHITECTURE AUTOGÉREÉ
• Interview: Cycles of Resilience
Doina Petrescu & Constantin Petcou
• ARCHITECTURAL FOUNDATION
• Young Urban Pioneers
Tom Keeley
• Making Policy Public
Center for Urban Pedagogy
• Cinematic Agora
Clemens von Wedemeyer

3. CIVIC ENTERPRISE AND CRITICAL PARTICIPATION
• On the Urgent Need for Contemporary Action
Elke Krasny
• ACADEMY FOR A NEW GROPIUSSTADT
• The Academy for a New Gropiusstadt: Productive Common Spaces
Jörg Stollmann
• DIE BAUPILOTEN
• Interview: Space as the Third Educator
Susanne Hofmann
• MUF ARCHITECTURE/ART
• Brief Disobedience and Premature Gratification
Helene Thomas & Liza Fior
• Interview: Designing Dialogue
Mark Brearly
• Outlasting the Temporary
EXYZT
• Contesting Invisible Boundaries
Nada Prlja

4. FROM AUSTERITY URBANISM TO NEW CIVIC ECONOMIES
• From Austerity to Audacity: Make-shift Urbanism and the Post-Crisis City
Fran Tonkiss
• KINETISCH NOORD / NDSM
• Interview: Organising from the Ground Up
Eva De Klerk
• EXROTAPRINT
• Interview: No Profit To Be Made Here
Daniela Brahm & Les Schiesser
• A DIY Ownership Model
De Flat / NL Architects
• FRIZZ23
• Interview: Sculpting Heterogeneity
Matthew Griffin & Britta Jürgens
• FREEHOUSE
• Interview: Radicalising the Local
Jeanne Van Heeswijk
• Architecture of the Civic Economy
INDERPAUL JOHAR /00:/ ARCHITECTS
• Crowdfunding Nails Down Urbanism
ZUS [Zones Urbaines Sensibles]
• Connected Empowerment – Social Media X the Piazza
Dan Hill

CHAPTER 5: MERZBAU, MAKE_SHIFT AND THE URBAN BRICOLEUR

• Interview: Unlocking the City's Software
Markus Bader & Benjamin Foersterbaldenius
• RAUMLABORBERLIN
• Testing Utopia
Bruit Du Frigo
• Certified Guerrilla Architecture
72 Hour Urban Action
• Design Theses for, and thus Against, the Creative and Neo-liberal City
Jesko Fezer
• An Implanted Library
STUDIO 8½
• Trash-o-rama
Basurama

Biographies
Illustrations

ABOUT THE AUTHOR:
Francesca Ferguson is the Art Director of Urban Drift, a transcultural platform for new tendencies in Architecture, Design and Urbanism.
---
Online resources and links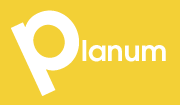 Planum
The Journal of Urbanism
ISSN 1723-0993
ISSN 1723-0993 | Registered at Court of Rome 4/12/2001, num. 514/2001
Web site realized by ChannelWeb & Planum Association | Powered by BEdita 3