The Public City Social housing and urban redevelopment in Turin
Paola di Biagi
Published by Umberto Allemandi & C., 2008 | ISBN 88422161247
The effects on the ground of policies designed to meet the need for mass housing are easily recognisable in Turin today. During the 20th century, apartments, buildings, open spaces, gardens, and community facilities created housing estates and residential complexes that, as elsewhere, formed what might be termed a "public city".
Leaving aside the old cliché that housing estates are "the suburbs of the suburbs" and ghettos that have produced only degradation and social exclusion, this book takes a look at the role they have played in the construction and redevelopment of the city. This return to the estates has been inspired by the fact that they became hothouses of project design during the innovative period of urban renovation in Turin in the 1990s.

The series "Contemporary Architecture in Turin" reconstructs the complex topography of places, buildings, architects, techniques and styles in Turin throughout the 20th century. A collection of small histories that helps identify future scenarios for a city that has unobtrusively embraced the 21st century. The series has been realised thanks to support from the Urban Center Metropolitano of Turin www.urbancenter.to.it.
---

CONTENTS

• Beyond the outskirts
• Journeys through forms of the public city of Turin
• Urban policies and public estates in the second half of the twentieth century

ABOUT THE AUTHOR
Paola di Biagi is professor of Urban Planning at the Faculty of Architecture in Trieste.
---
Online resources and links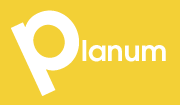 Planum
The Journal of Urbanism
ISSN 1723-0993
ISSN 1723-0993 | Registered at Court of Rome 4/12/2001, num. 514/2001
Web site realized by ChannelWeb & Planum Association | Powered by BEdita 3