Public spaces, public life
Jan Gehl, Lars Gemzøe
Published by The Danish Architectural Press, 2004 | ISBN 87 7407 305 2
This book describes the remarkable qualitative inprovements which have taken place in central Copenhagen over the past 34 years, and how they have been accomplished, and is a handbook on how to create human qualities in the city.

---


CONTENTS

• Preface
• Introduction
• Study area
• 11 Other cities for comparison

part.1 Public spaces - Problems and possibilities
1962-1996 - the long haul towards a people-oriented city center
The first pedestrian streets
Developing the pedestrian network
Major city squares
Other city squares
Reaching out to the waterfront
Developing the center towards the west
Developing of car-free streets & squares 1962-1996
City squares
Friendly little streets
Parks and squares just outside the city center
Climate in the city center
The scale of the city center: Small units and many doors
Integration: Copenhagen by night
Residents in the city center
Students in the city center
Traffic and parking
Bicycles in Copenhagen
Squares in other parts of the city

part2. Public Life - Usage studies 1968-95
Survey of usage patterns: Introduction and methods
A tale of two cities: Summer Copenhagen and Winter Copenhagen
2.1 Walking in the city
Pedestrian traffic on a summer weekday - and on Saturdays in the summer
Pedestrian traffic on a winter weekday
Pedestrian traffic - street by street - on a summer weekday
2.2 Spending time in the city
Sitting in the city
Refreshments in the city: The outdoor cafes
What goes on werw? Stationary activities on a summer weekday
Stationary activities on a summer weekday by area
2.3 Activities and events in the city
Public spaces as cultural forum
The city as an arena for festivals and events

part3. Interviews - Data, viewpoints and opinions
Interview study: Introduction and methods
Summary of main finfings and policy conclusions

part4. Public space - public life 1996 - summing up
Changing streets life in a changing society
Public spaces and public life in the years to come
Public spaces - public life: Reflections and recommendations

Appendix - Streets and squares of Copenhagen 1996

• Project team
• References

ABOUT THE AUTHOR
Jan Gehl, born in 1936. Architect, Professor at the Center for Public Space Research, School of Architecture, Royal Danish Academy of Fine Arts. Partner of Gehl Architects - Urban Quality Consultants. International teaching includes universities in Edinburgh, Vilnius, Oslo, Toronto, Calgary, Melbourne, Perth, Berkeley, San Jose, Guadalajara and Cape Town, and consultancies for London, Melbourne, Adelaide, Perth, Wellington, Riga and Amman. Jan Gehl has been awarded the "Sir Patrick Abercrombie Prize for Exemplary Contributions to Town Planning" by the International Union of Architects, as well as an honorary doctorate from Heroit-Watt University in Edinburgh.
---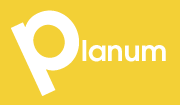 Planum
The Journal of Urbanism
ISSN 1723-0993
ISSN 1723-0993 | Registered at Court of Rome 4/12/2001, num. 514/2001
Web site realized by ChannelWeb & Planum Association | Powered by BEdita 3